Knowing the hull shape and geometry is one of the most important factors for predicting a boat's performance. Hull shape describes not only length of waterline while sailing, but also displacement, wetted surface, and the volume distribution along the hull from which hydrodynamic forces of lift and drag can be calculated. This allows ORC rating systems to use scientific approach together with other measurements in calculating boat speeds in different wind conditions.
Hull is described with the keel and single rudder in the offset file (OFF) which contains sections created with series of points that define shape of the hull with appendages. There are more than 23,000 offset file in the ORC database each defining specific class, type or model in range from the sportboats to the superyachts. Such an OFF file can be used for any boat of the same production models.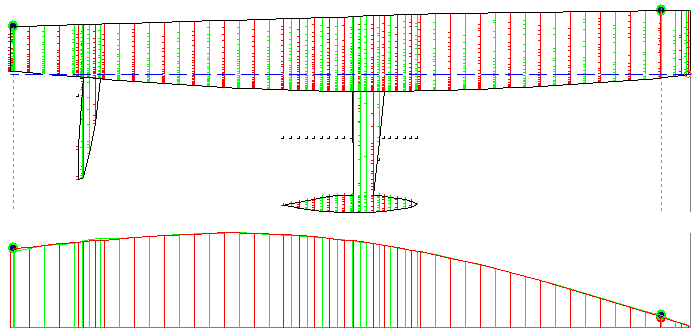 New hull measurements are required only for a completely new production boat or for custom builds. The easiest way to get hull measurements is the latest technology of 3D scanning, where complete hull geometry can be captured within 1-2 hours. ORC staff will then convert the cloud of points from the scan to the offset file with freeboard points clearly marked in the scan. Scanning instruments are nowadays readily available for rent with or without operator, where measurers may help define the freeboard points and overlooking the scanning. The process is described in more details in the Hull Scanning Measurement Guide.
<< Hull Scanning Measurement Guide >>
Once a hull is completely measured, an OFF file is generated using ORC-approved software by the Rating Authority or if needed by the ORC Chief Measurer. Such an OFF file can then be used for any boat of the same production model.
Offset file data is proprietary information owned by the boat designer and protected under copyright law and is thus available only to authorized ORC Rating Authorities. They cannot be disclosed or sent to any third party without expressed permission from the designer.