Intro
From May 2023 and on, the ORC has a new identity consisting of a new logo, new colours and new typography. This webpage provides an overview of the essential components comprising the ORC brand, along with downloads for the various logos. In case of any queries, kindly contact support@orc.org.
Logo
The ORC logo versions and colour schemes vary according to its intended use. The link below provides free access to all available variants. The use of all logo variants obtained prior to May 2023 will be discontinued. 

Also available for download is all ORC Class logos, in both positive and negative variants


The provided logo files must be used as is, with no changes.
Please, Do not
change any logos
change any colours
add text to the logos
stretch or otherwise distort any logos
add any effect to the logos
Typography
Neue Haas Grotesk is used for all ORC material. It is a legible and versatile typeface with roots in Swiss precision, chosen to reflect the precision and accuracy of the ORC rating system. 

To ensure a cohesive look, all headings should be set in the regular variant of Neue Haas Grotesk Display, while body text is set in Neue Haas Grotesk Text. The body text also allows use of the bold and italic variants to ensure versatility.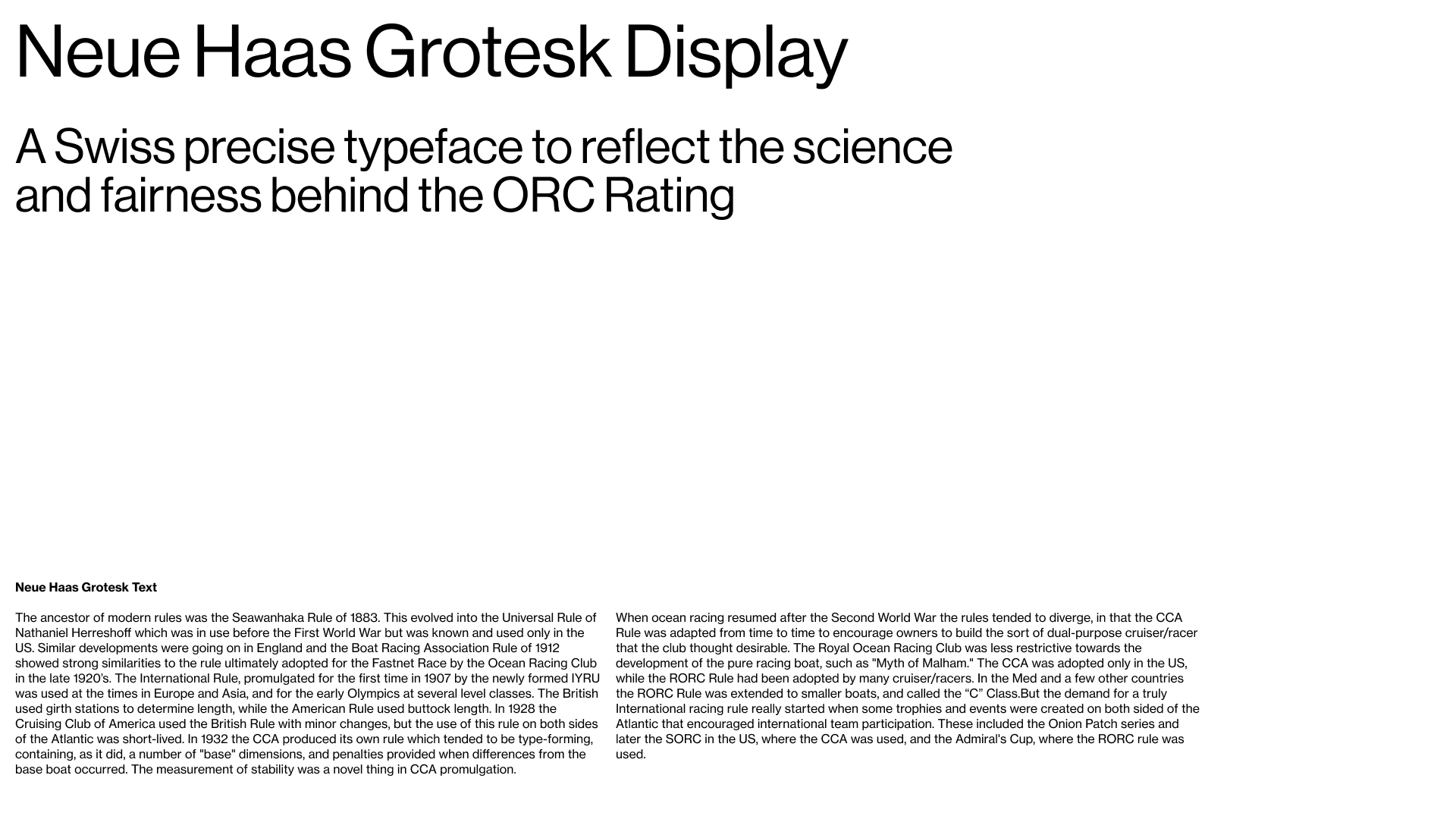 Neue Haas is included as a free download on Adobe Fonts in the regular Adobe subscription, the download link is found below. 
Main colours
The main colours are ORC's brand colours and should always be used.
Secondary colours
The secondary colours are used for everything that relates to the ORC, but needs to be able to tell apart, such as ORC classes, Rule Books and much more.