39th Biennial Annapolis-Newport Race Has a Rough Ride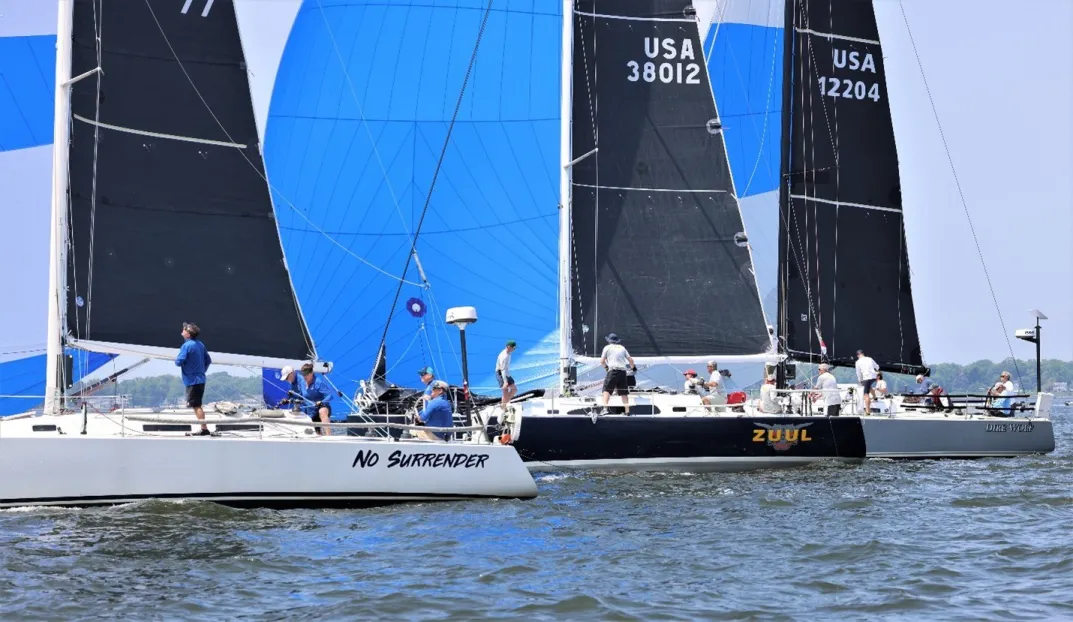 The 2023 Annapolis-to-Newport Race got underway this past weekend on the Chesapeake Bay with 62 entries divided into 8 ORC classes bracing for challenging conditions ahead in the Atlantic Ocean. Separate starts on consecutive days were held in light air, a far cry from what the fleet expected to encounter during the offshore passage. Forecasts call for an upwind slog in 25 to 30-knot northeast winds and confused 3-meter seas.
These conditions were delivered late Saturday, when the retirements in the fleet started. One was Lenny Sitar's J/160 COUGAR, and navigator Dee Smith described the scenario.
"The breeze and rough seas delivered past expectation, with more expected offshore. Once out of the Bay, neither the EU nor GFS models agreed, so a strategy was not clear, but we knew regardless after 8-10 hours of beating upwind in rough seas with terrible VMG would not be fun. And to make it worse, the high-pressure ridge coming behind this would mean many hours trying to sail in light air and leftover seas. Given all this, our decision was to retire to come back and fight another day."
To date, a total of 26 entries have retired for numerous reasons, and the remainder of the fleet is now making steady headway to the finish in Newport.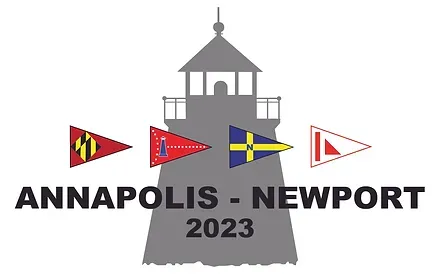 The Annapolis to Newport race is one of the most historic and well-known of the US East Coast blue water races. Linking two seaports dating from our nation's birth, Annapolis and Newport, the race provides a contrast between the country's largest estuary, the Chesapeake Bay, and the Atlantic Ocean. Such a challenge is the Chesapeake, that the 1997-1998 Whitbread Round the World Race for the Volvo Trophy added it to the course, as did the Volvo Ocean Race in 2002 and 2006.