A Wet and Wild Day Two at the 2023 ORC Mediterranean Championship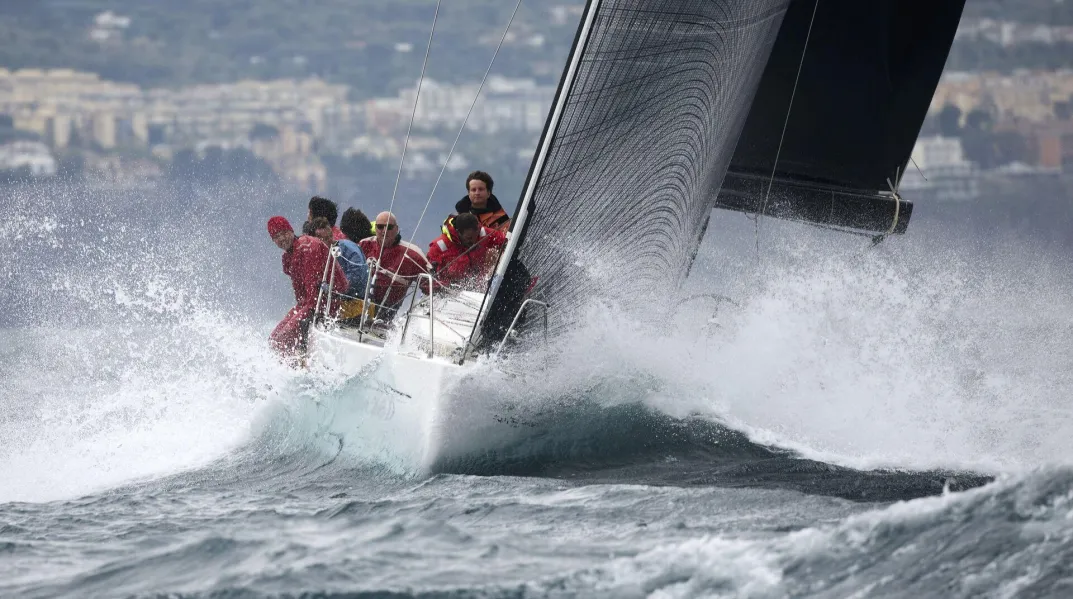 Piano di Sorrento, Italy – After yesterday's light air to start the regatta and ultimately having no races scored for the leaderboard, today's conditions could not be more different in Day Two of the 2023 ORC Mediterranean Championship, supported by Rolex as Official Timepiece. Wet and wild are the best descriptions for today, for sailors and race managers alike.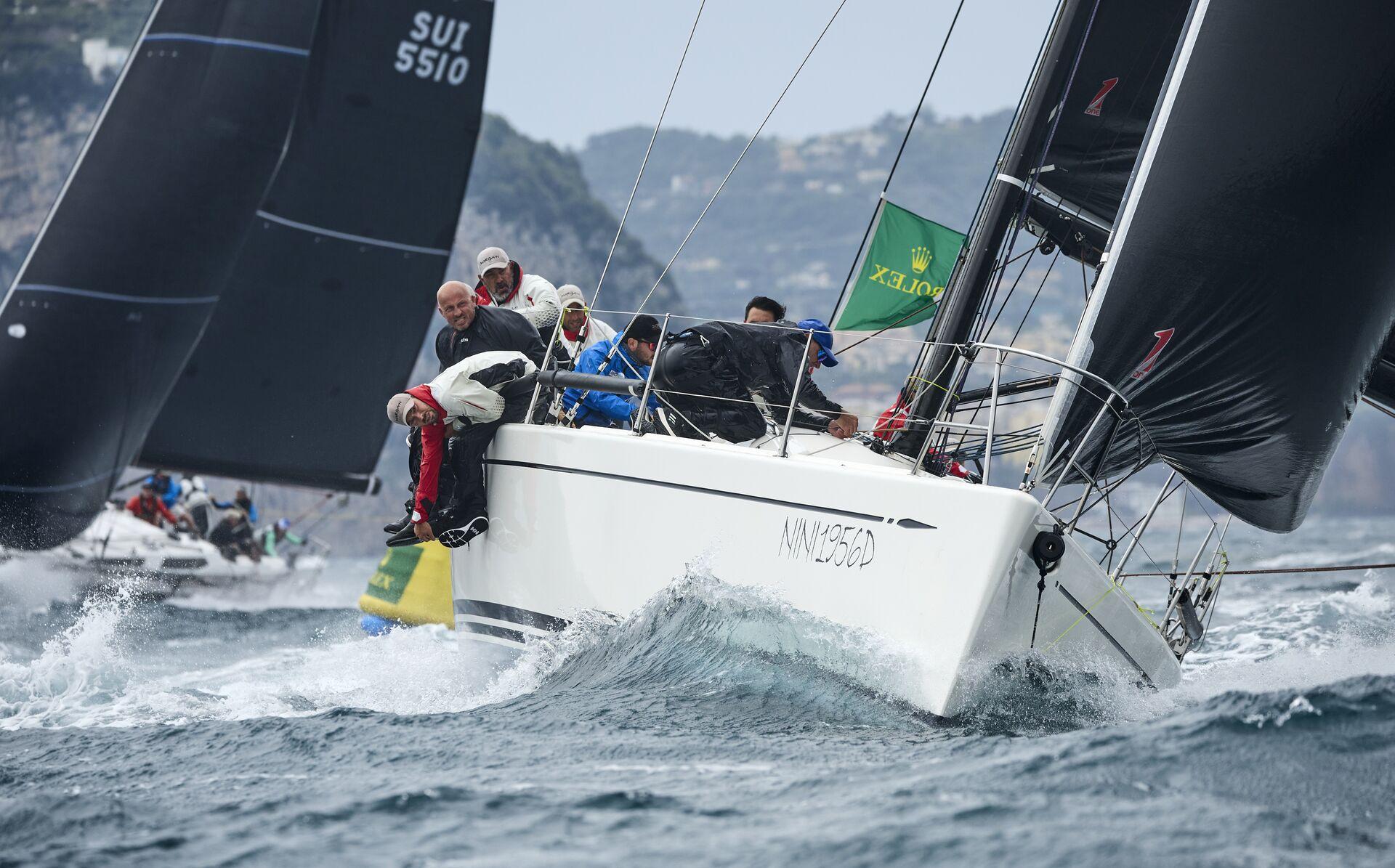 A brisk northeast breeze was ripping across the Sorrentine peninsula, and with the race area in its lee there was little stability in both direction and strength, varying from the high teens and low twenties in the start and gate area of the windward/leeward courses to gusts over 30 knots at the top of the course at the windward mark.
Accordingly not only did most teams opt to use their small headsails and tried their best to preserve their mainsails from damage due to flogging their sails and depowering in the strongest puffs, most never even attempted to hoist spinnakers on the downwind legs. Seeing this, Principal Race Officer Stuart Childerly then decided to shorten the course in Race 1 from an intended three-lap track to finish the fleet at the second downwind gate.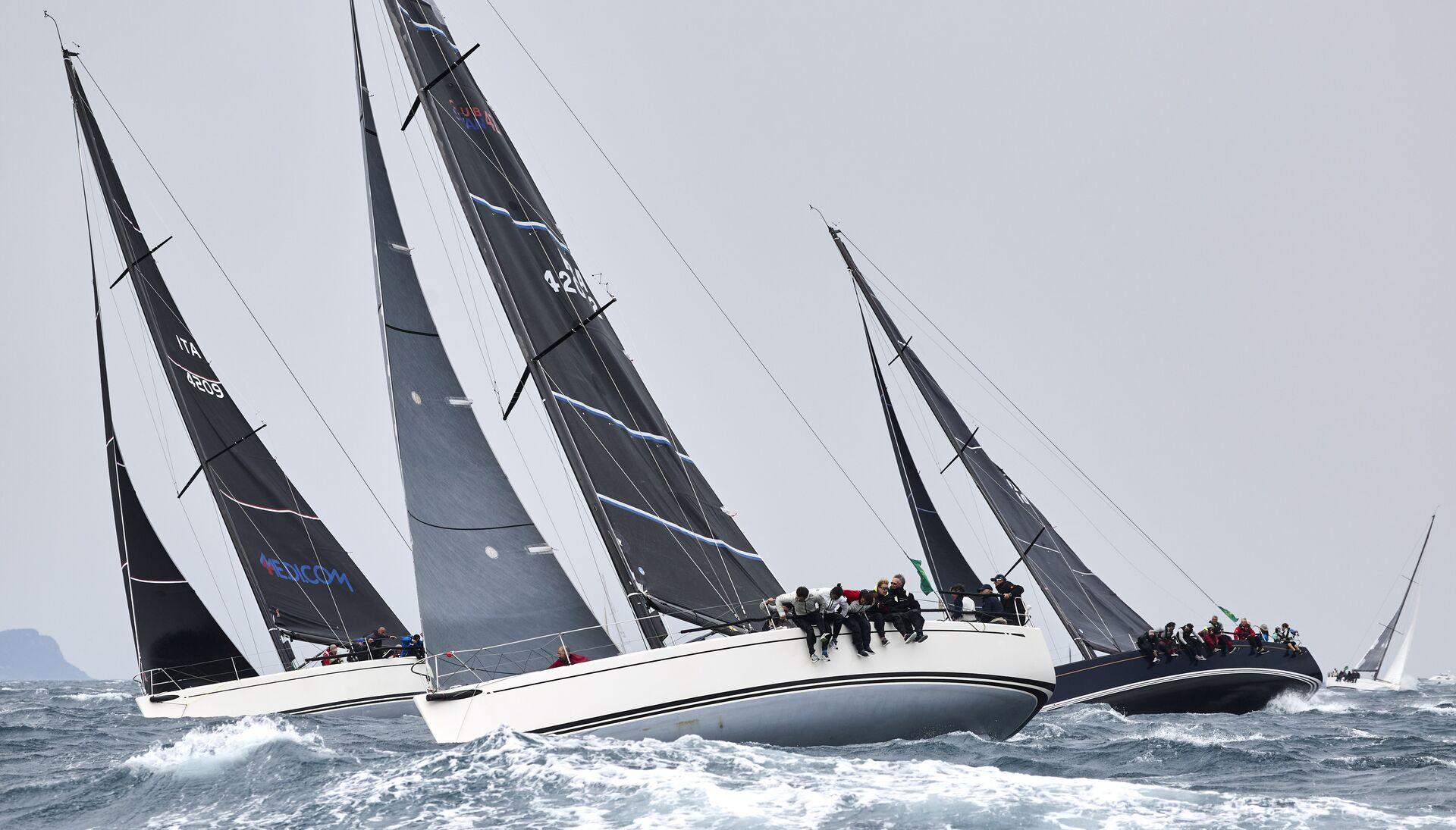 "We did not see any potential place changes with Main and Jib racing, so we cut that off to prepare for more racing in the afternoon," he said. Childerly sent the fleet ashore for some wound-licking and respite from the wild conditions while he and his race managers pondered their next move.
During the break Roberto Monti commented on their situation on his TP 52 BLUE where they damaged their new main, had to throttle back to save it, and loaded a back-up main to be ready to fight again.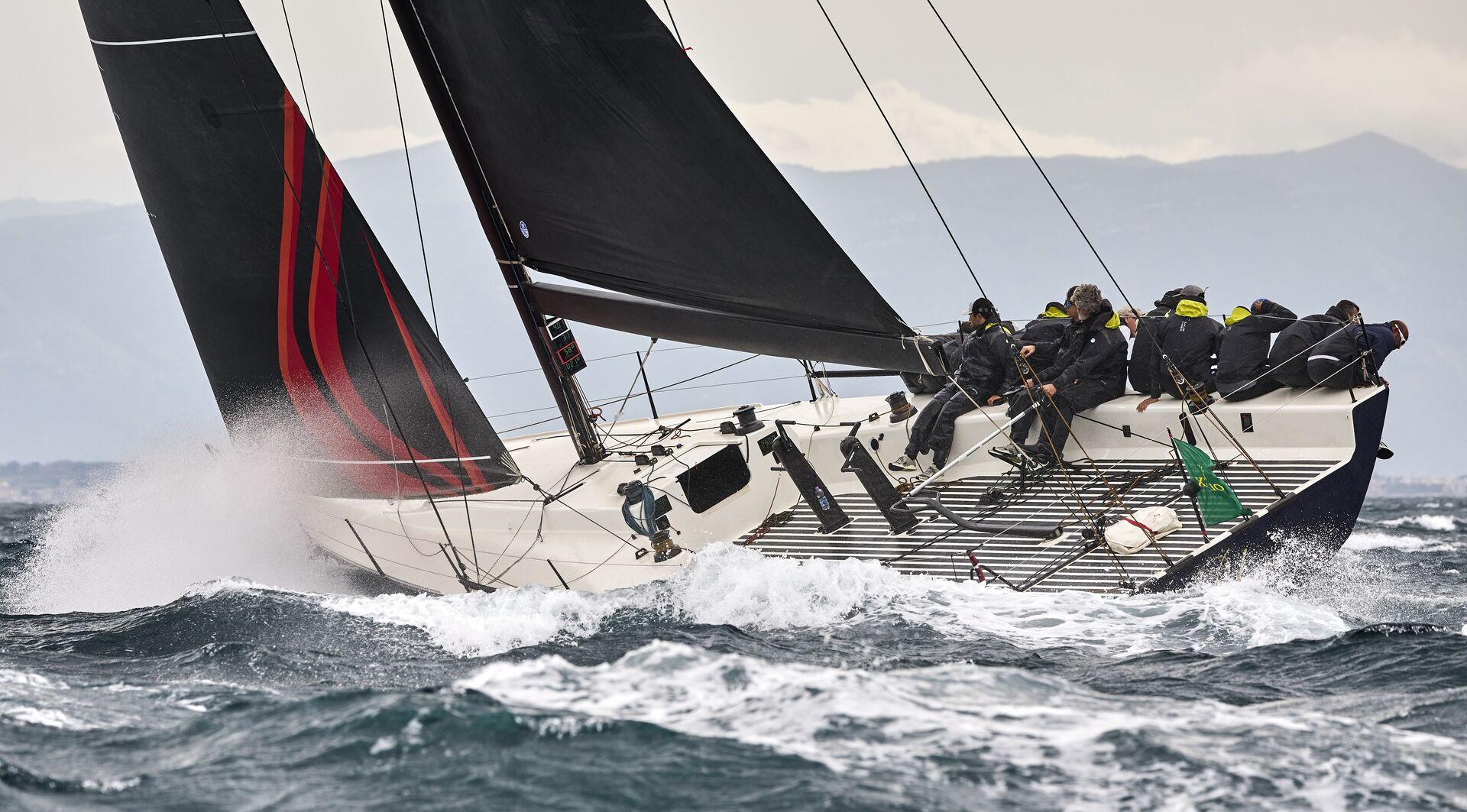 "This was too bad for us," said Monti, "because in yesterday's cancelled race we were fast and felt confident to come out fighting today." Monti's team did just that in Race 2, finishing just inside a minute behind Race 2 winner, Karl Kwok's TP 52 BEAU GESTE.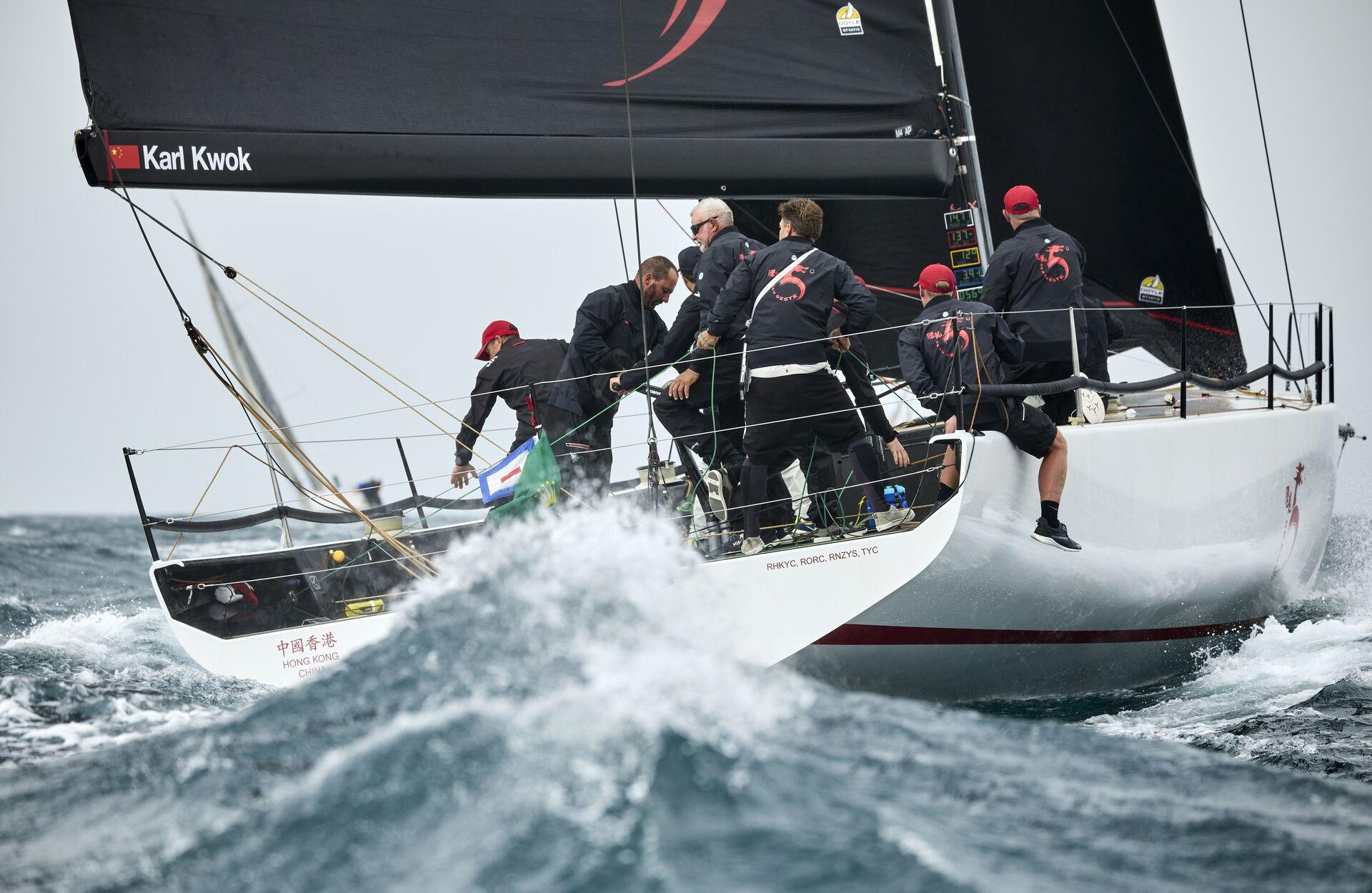 When the fleet returned to the course area for Race 2, the challenge was not so much the wind speed that had abated to about 16 knots, but the wild shifts that were at times as much as 40 degrees. Childerly and his team nonetheless persevered and got a 3-lap course completed for Classes A and B, while Class C was shortened to two laps.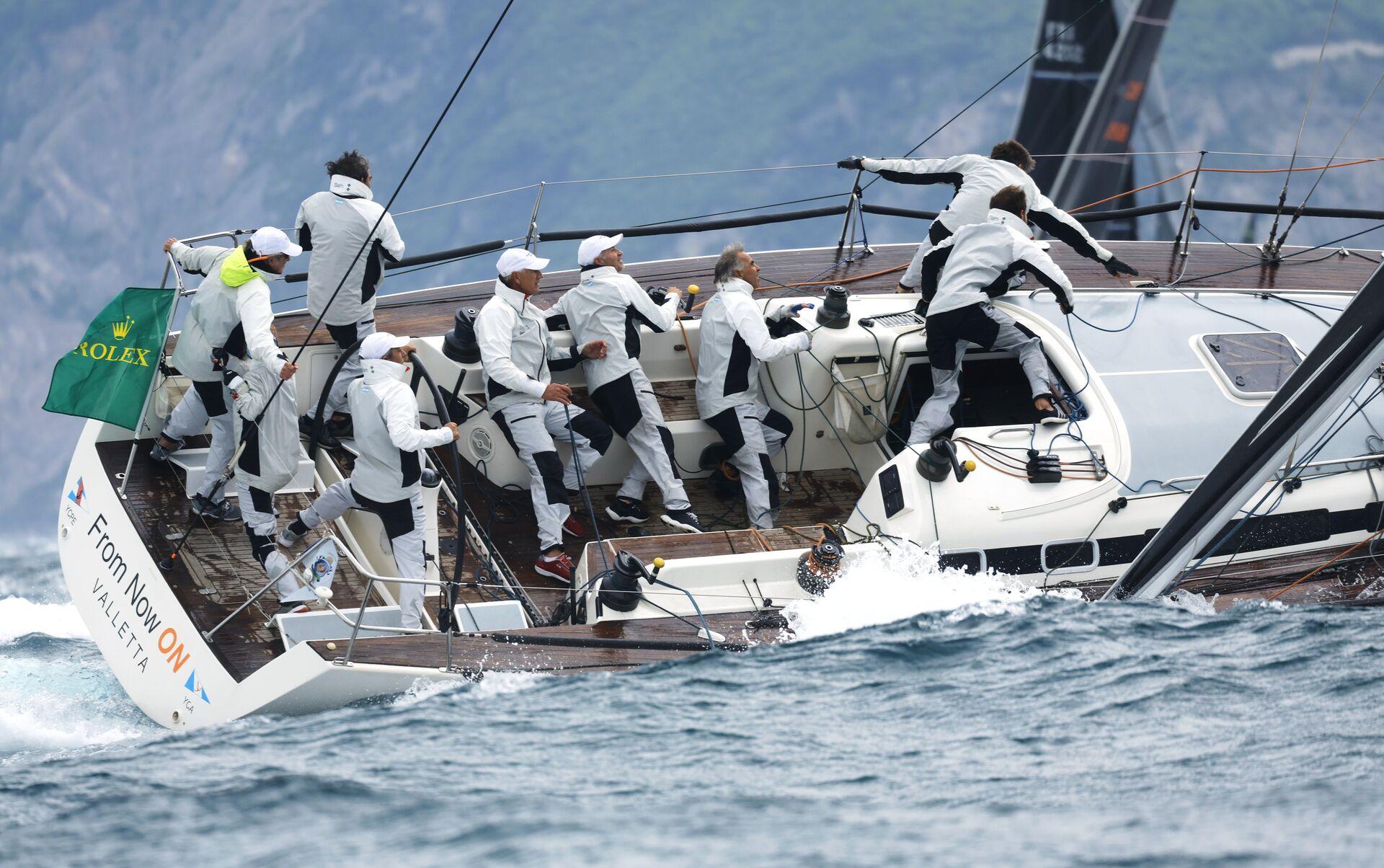 A third race was intended today, but the wind direction became even more unstable and a new fair course could not be set. So the fleet has been informed for tomorrow's final day of racing that three are intended, with the first starting an hour earlier at 1000.
After two races the leader in Class A is Karl Kwok's TP 52 BEAU GESTE on scores of 2-1, in Class B Nicola de Gemmis's Swan 42 MORGAN V on scores of 3-1, and in Class C Vincenzo de Blasio's Italia 11.98 SCUGNIZZA who has won both races.

Tre Golfi Sailing Week, ORC Mediterranean Championship and Campionato Nazionale del Medio e Basso Tirreno are organized by Circolo Remo e Vela Italia under the patronage of FIV and in cooperation with Yacht Club Italiano, Reale Yacht Club Canottieri Savoia, the Offshore Racing Congress (ORC) and UVAI.