(Near) perfect inshore race conditions again at ORC Europeans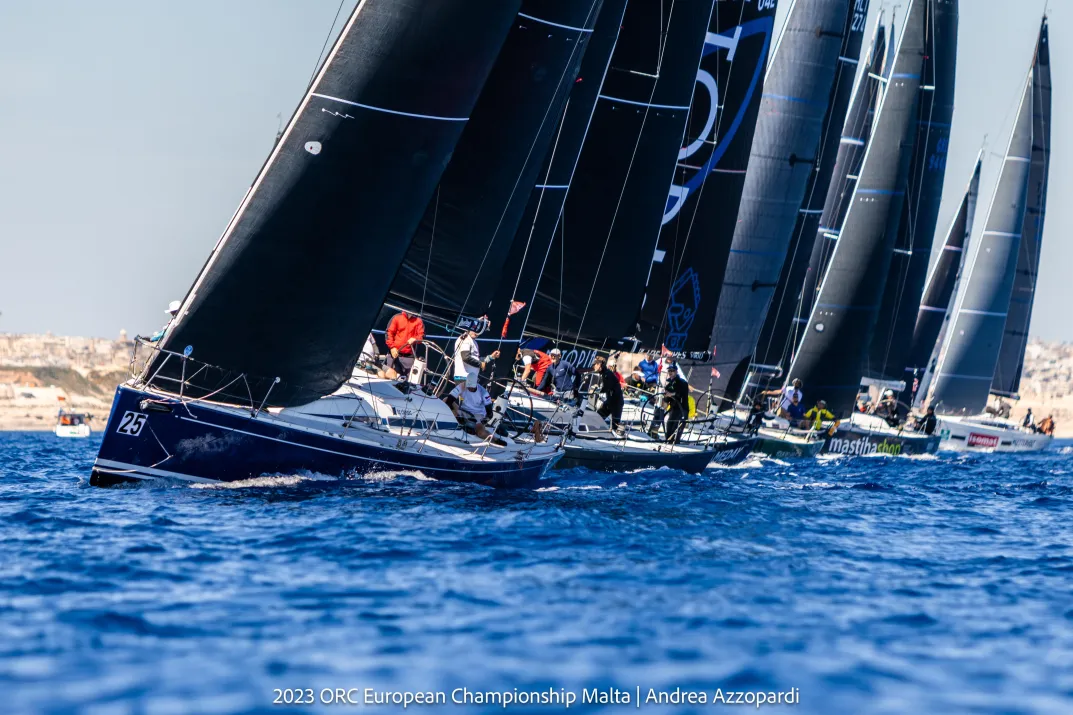 Ta'Xbiex, Malta – Today was another near-perfect day for racing in Day Four of the 2023 ORC European Championship, hosted by the Royal Malta Yacht Club. Blue skies, flat seas and 8-12 knots of wind kept the racing close in all three classes of this championship event featuring 37 teams from 11 nations.
Racing on the southern course for Class B was spectacular, with that fleet starting on time in a building and shifting southerly with a hint of current that made for an interesting race course. This and five Club Swan 42's that are at the top of the class makes for a competitive intensity of inshore racing simply not found on the other course areas. So much so that after the first race today the three top teams were all tied in overall points.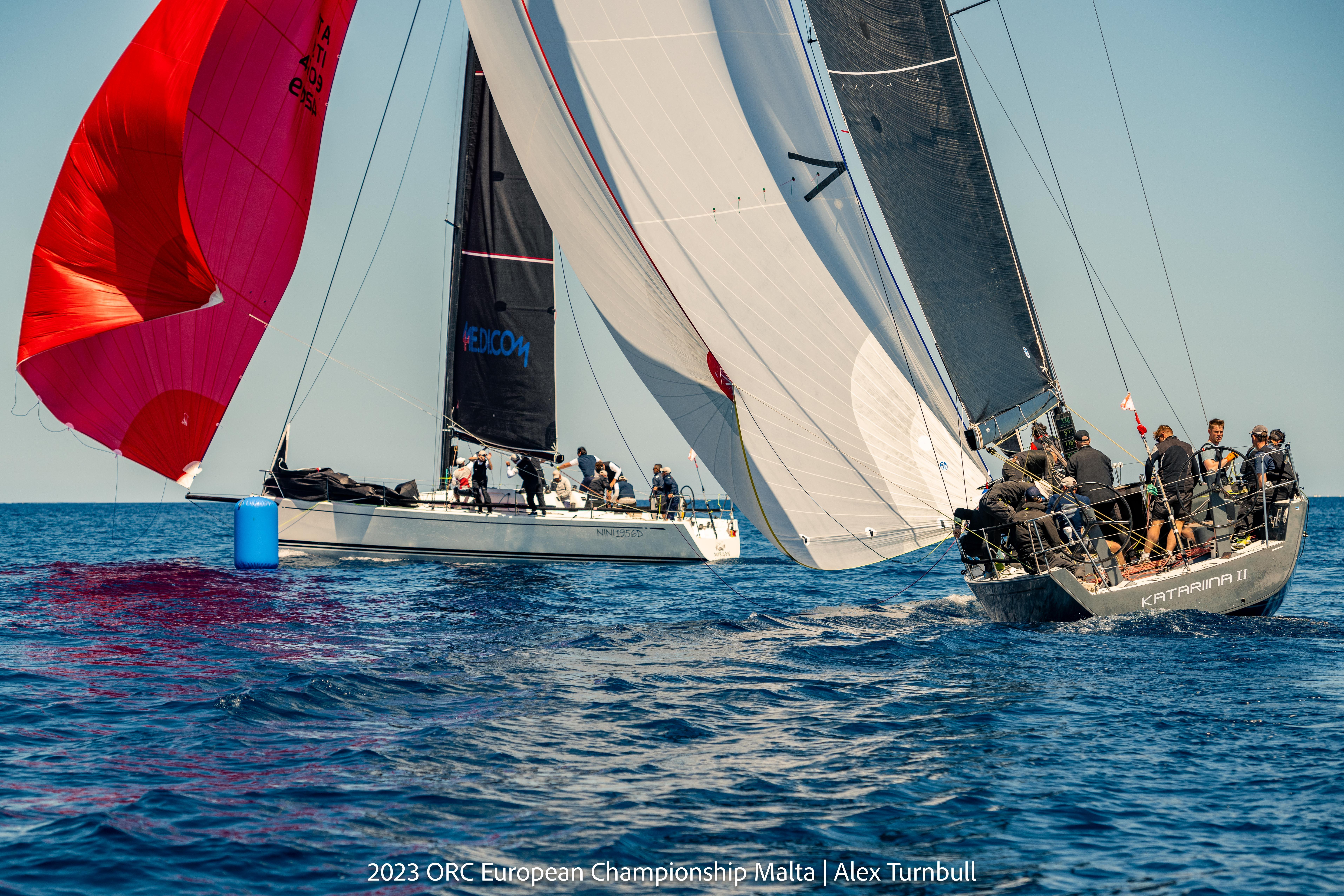 One of them, Aivar Tuulberg's KATARIINA II from Estonia, got off to a non-ideal start to the event with scores of 3-4 in the first two races. Yet their subsequent 2-1-2 finishes have put them only one point behind Marcin Sutkowski's (POL) Grand Soleil 44 P WIND WHISPER 44, who won the first two races in the event.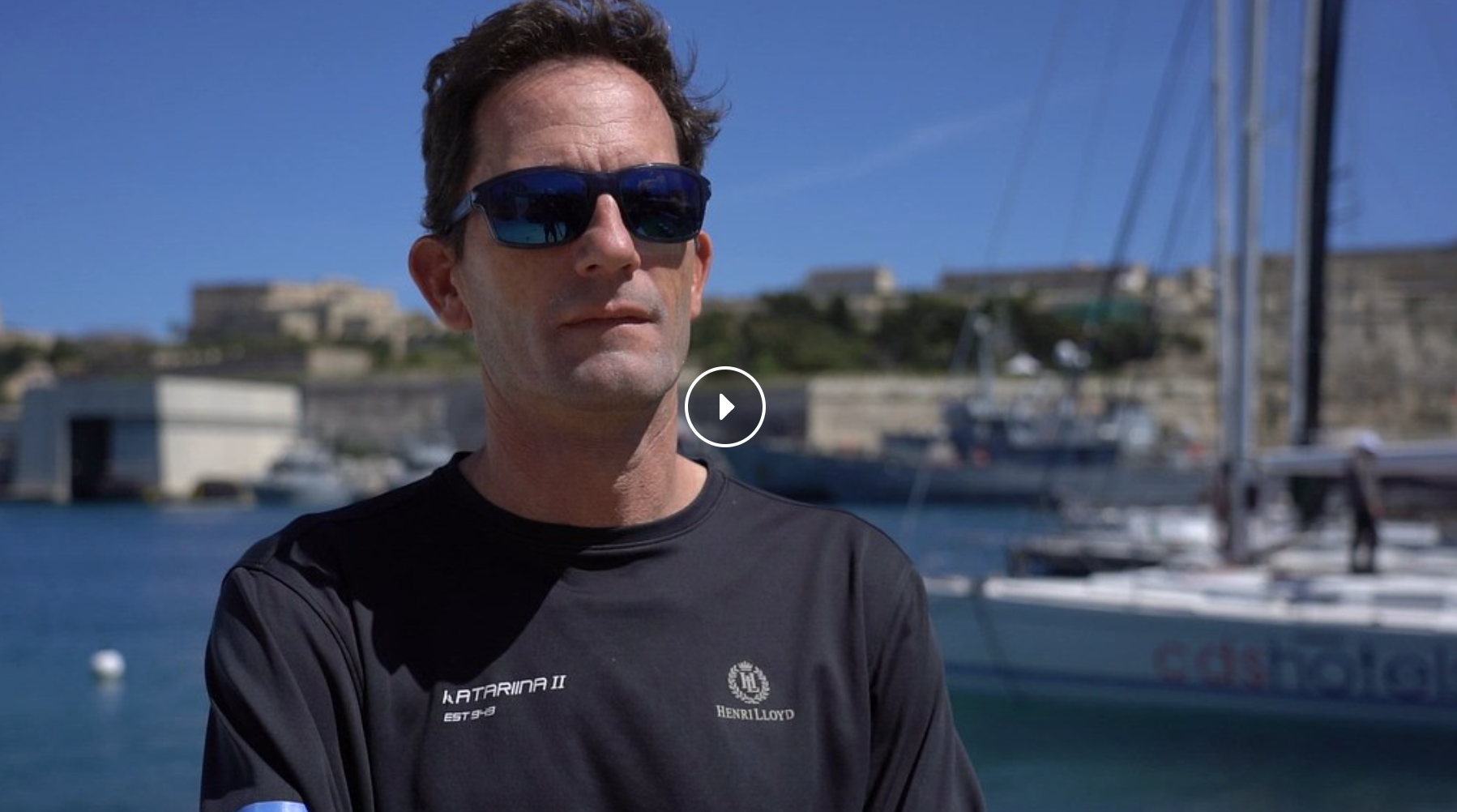 "Today with more wind we fought more aggressively," said KATARIINA II tactician Lorenzo Bodini, shown to the left in an interview. "The first race was interesting because the right side near the shore was favored, but the pin end of the start line was favored by 20 degrees. So we took this [initial advantage], tacked and stayed with the group to then lee bow the leader to lead back to the mark and hold this lead to the finish."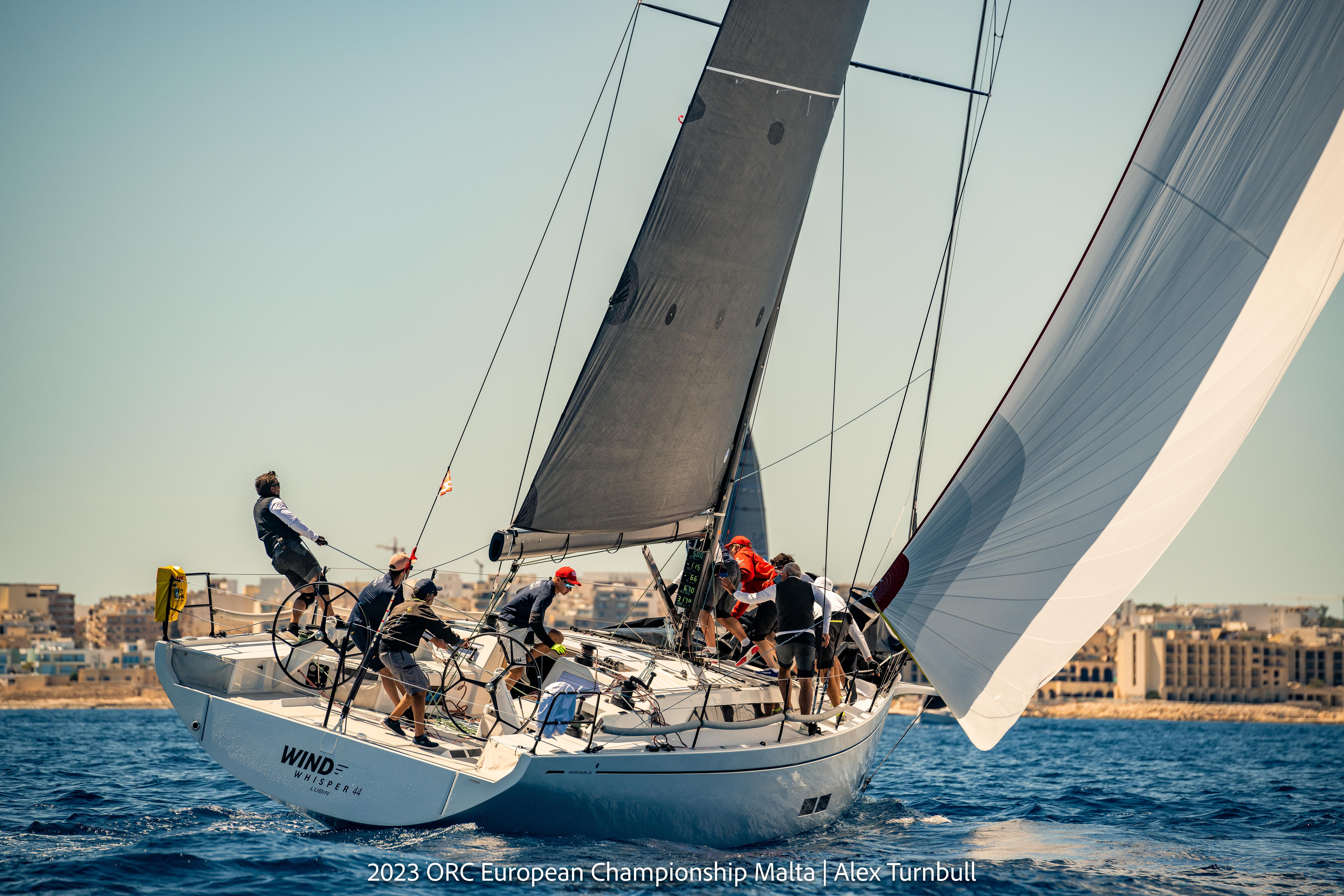 In the current standings only one point separates WINDWHISPER 44, KATARIINA II and Renzo Grottesi's (ITA) BE WILD, whose tactician Enrico Zennaro explained that they averted a near-disaster in the last race. "There was only two minutes to go to the start when the jib ripped out of the headfoil," he explained. "Full credit to the crew who quickly dropped the sail and re-hoisted it for us to get back into the fight."
For the remaining two races in the series, Bodini plans to have his team continue to fight hard. "After all our starts, all our mark roundings and all the miles we have raced so far, to have us so close on points indicates how tough this class really is," he said.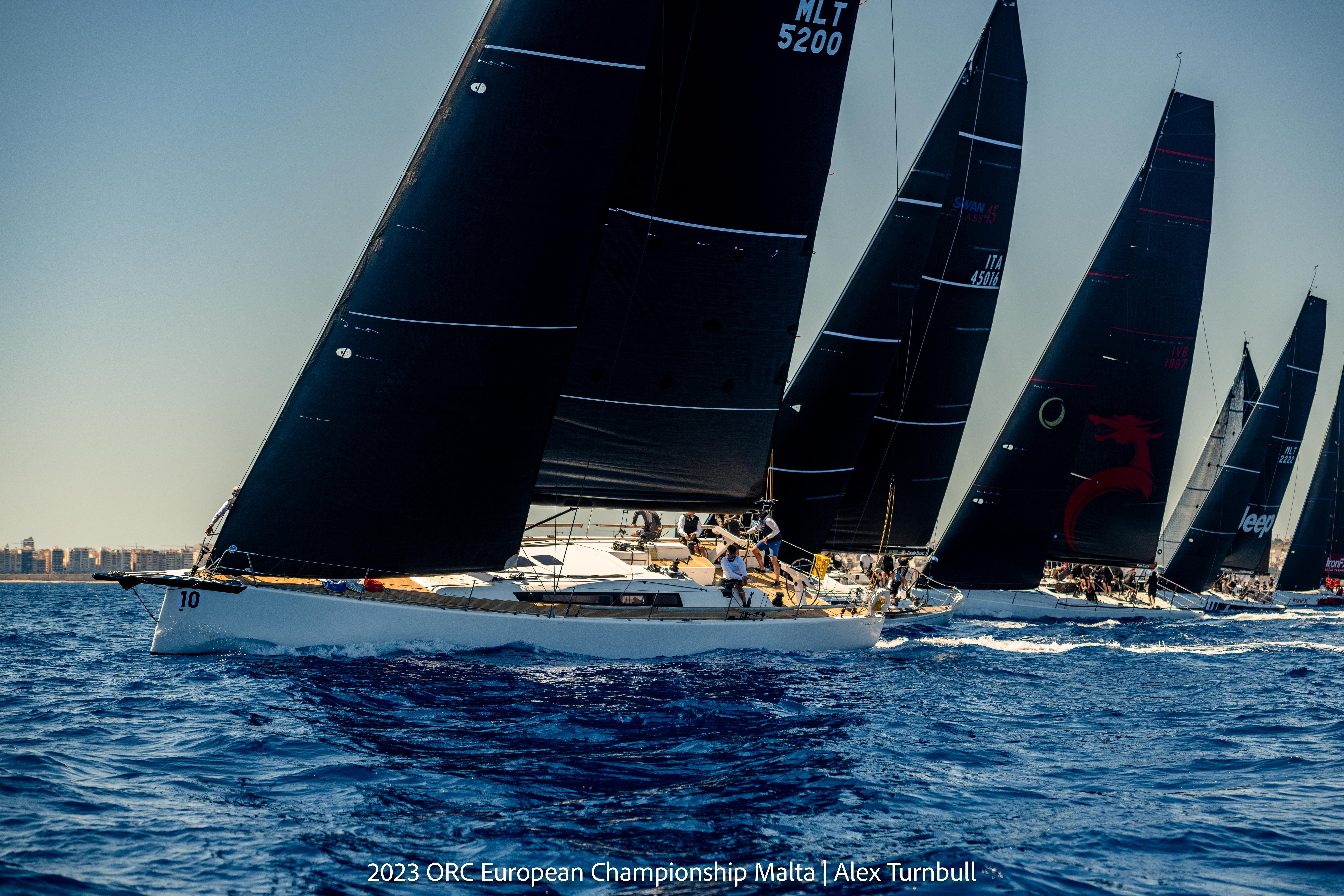 The teams in Classes A and C were not so lucky since their course area was subject to significant instability in the wind. After starting off on time, a massive drop in wind strength and a huge shift forced race managers to abandon the first race and move the course area further south towards where Class B was racing.
Nonetheless, the wait was worth it since these classes enjoyed the same great conditions as Class B, and there were some newcomers to the top ranks in both classes in both races. For example, Malta-based team ELUSIVE II, a modified First 45 owned by Maya and Christoph Podesta, managed their best race yet with a second in the first race, by only a 6-second margin ahead of Claudio Terrieri's (ITA) Swan 45 BLUE SKY(shown above), but fell to fourth in the second race.
Reigning Class A ORC World Champion BEAU GESTE, Karl Kwok's (HKG) TP 52, has a "picket fence" on their score line of all 1st places to amass a 6-point lead over BLUE SKY.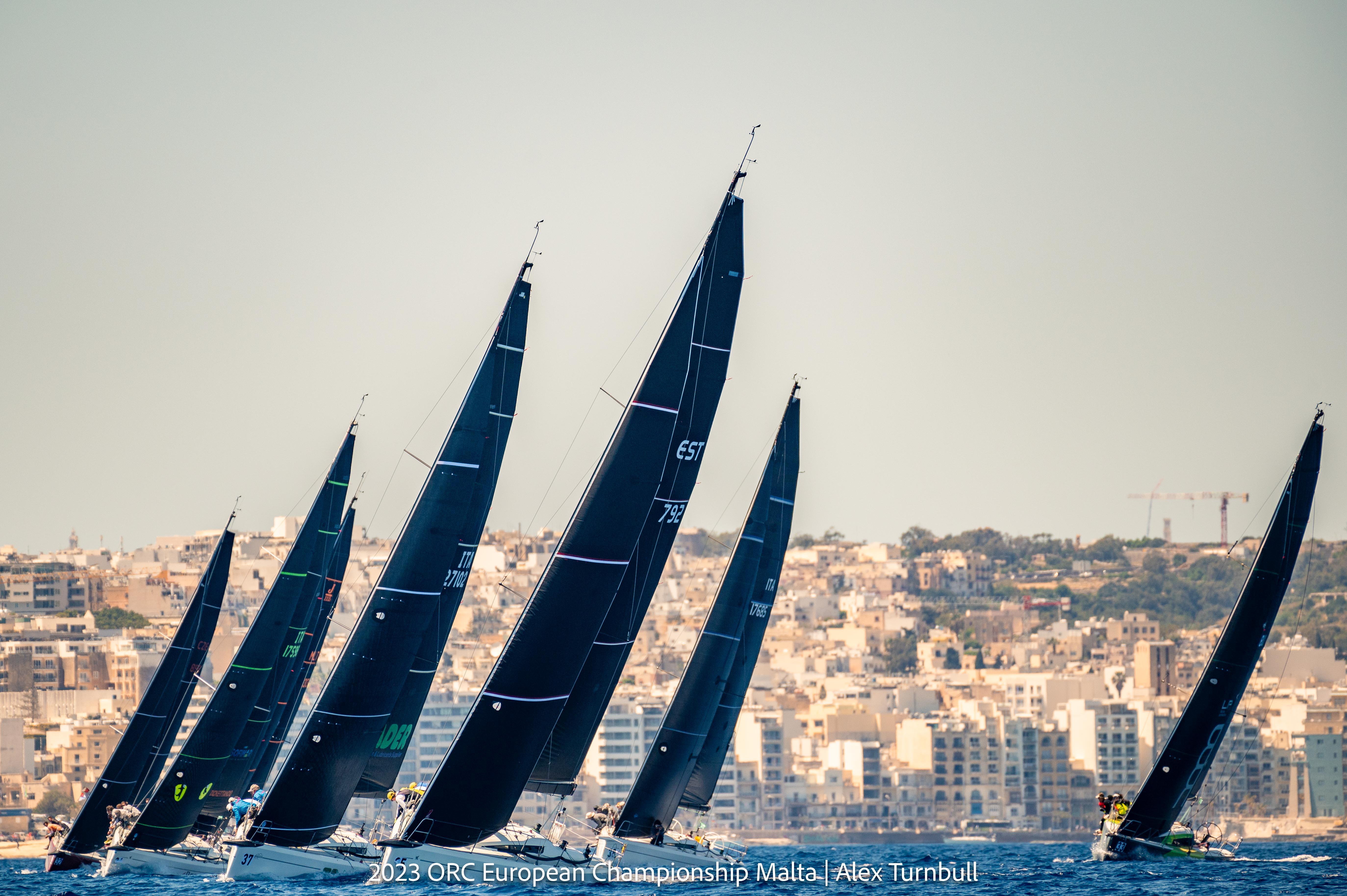 In Class C a similar stretching of the lead is occurring where another reigning ORC World Champion team - Ott Kikkas's (EST) SUGAR 3  – is ahead overall by 7 points. But the racing is also tight in this class: in the first race the top three positions were separated by only 30 seconds in corrected time, the top five places in the second race by only 1.5 minutes.
Racing continues tomorrow at 1100 CET with the 12-hour Coastal Race. Like the Long Offshore race, this race cannot be excluded from a boat's score for the series. If a fifth Inshore race can be held and concluded on Monday, then a discard will be applied, deleting each boat's worse score among the inshore races.
Class A teams will race a course that is 63 miles long, Class B 52 miles, and Class C 43 miles.
For more information on the 2023 ORC European Championship, visit https://orceuro2023.com.
Complete race results are posted at https://orceuro2023.com/results.
Photos and videos are at https://www.flickr.com/photos/orcsailing/albums.
Day 4 highlights by © ICARUS Sports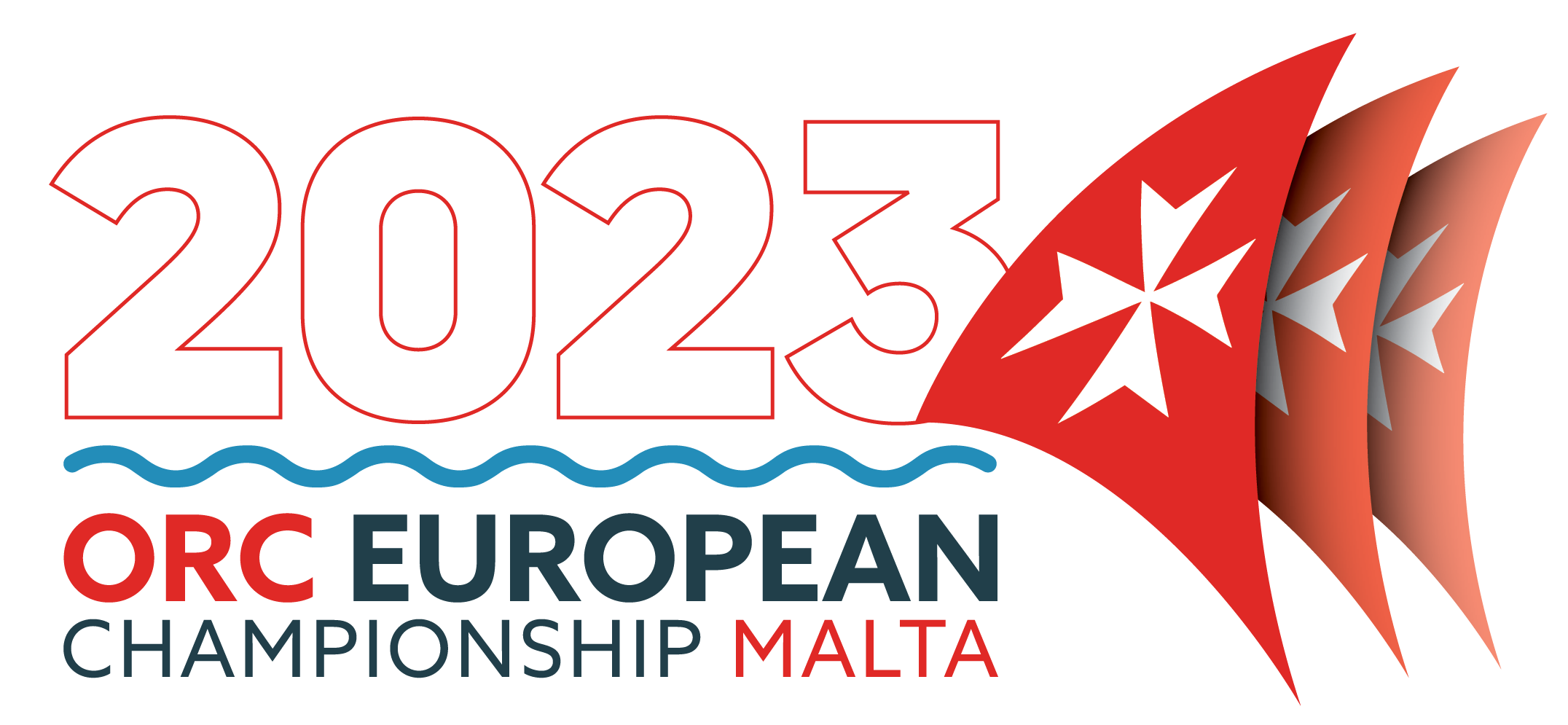 The 2023 ORC European Championship is being supported by Yachting Malta, Visit Malta, the Ta' Xbiex Local Council, the Eastern Regional Council as part of its activities for the 2023 European Region of Sport and Heineken.