The ORC fleet makes their debut on the Bay of Palma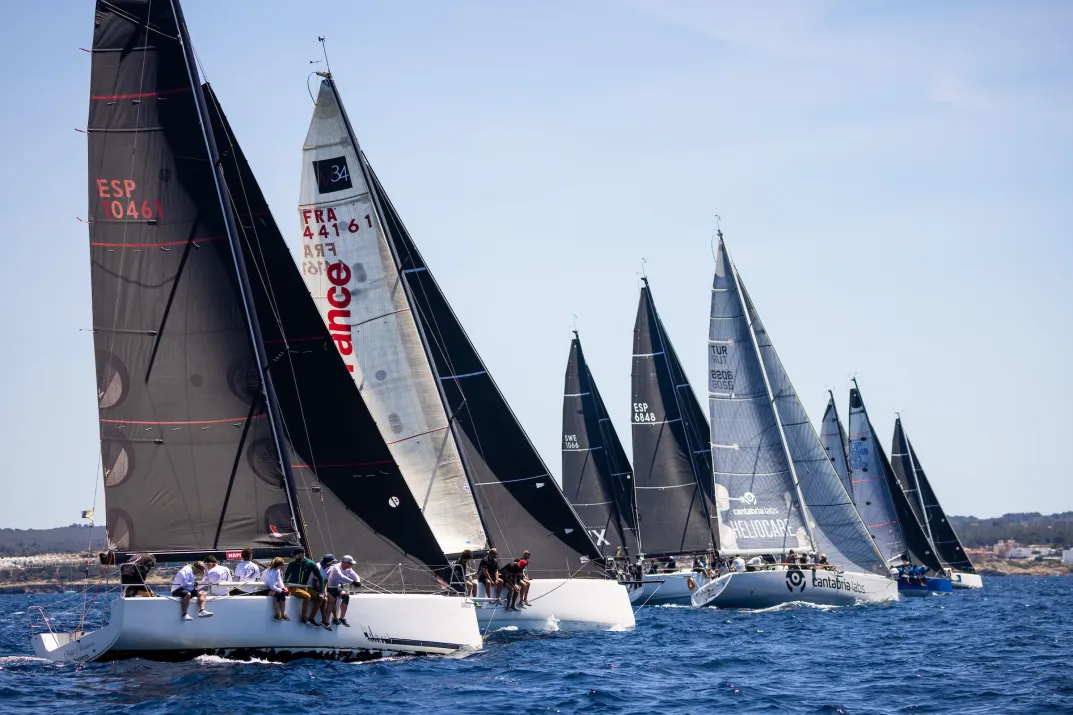 Palma, Mallorca - 96 teams divided into twelve categories set out to dispute the second day of the Real Club Náutico de Palma's event - PalmaVela. Similar wind conditions to day one enabled the Race Committee to successfully complete the full programme of racing.
In the ORC class, the largest boats, the - ORC 0-1 - had their first taste of racing on the Bay of Palma with a 24.3-mile coastal race, where the Spanish Navy's "Aifos" was the fastest boat. Skippered by Jaime Rodríguez Toube, the team completed the route in three hours and fifteen minutes, although they move into second place on the general leaderboard behind Christian Plump and Javier Sanz's "Elena Nova", which was the fastest in corrected time and start their event at the top of the standings. Third place went to Toni Guiu's "Blue Carbon." 
The ORC 2 class also completed a coastal race of 19 miles, where the Valencian team, José Luis Francés' "M8," began their competition with a partial victory and as such leads the standings. Behind them in second place is Carles Rodríguez's "Modul – Laplaza Assesores" and in third Maciej Gnatowski's "Scamp Three," the fastest in real-time. 
The ORC 3, 4-5 and Sportboat classes all completed two windward-leeward races. The ORC 3 set off with a draw between Erik Tejedor's "Viking IX" and "Immac Fram" skippered by Kai Mares. Both clocked up first and second place, although the tie-break went to Tejedor's team, being the last to claim a partial victory. Thomas Rudewald's "Santina" is seven points behind them in third place. 
In the ORC 4-5 class, racing was not so tight as Scott Beattie's "Just The Job" gave no option to their rivals marking up two straight victories and placing them as leaders of the class. Currently in second place is Juan Escandell's "Tres Mares", and in third is the RCNP team, Jaime Morell's "Mestral Fast." 
In the ORC Sportboat class, the fleet began the event with a lead from Harris's "Flying High", after two seconds. In the general classification, they are followed by Mark Sadler's "Abracadabra" after a sixth and first place and Kai-Uwe Hollweg's "OMG" who tied with Sadler's team with a third and fourth.

Racing continues tomorrow through Sunday.