Penultimate day at Maxi Yacht Rolex Cup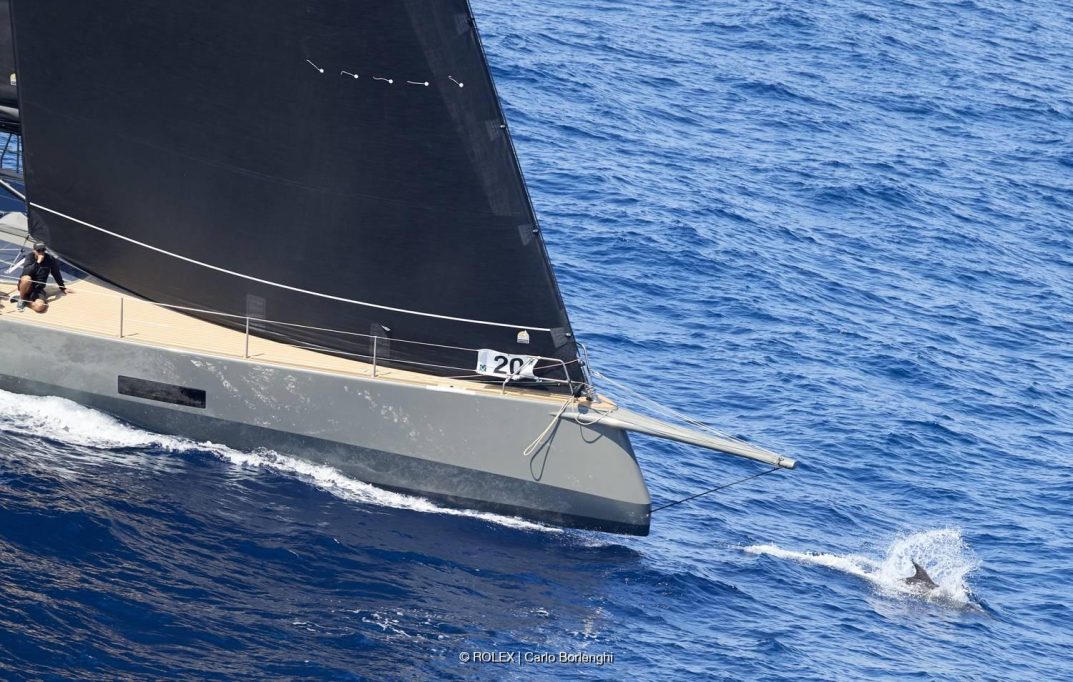 September 8, 2023 - Porto Cervo, Italy -  The Race Committee's decision to bring forward the start to 11 a.m. in anticipation of light and diminishing winds proved the right one on this fourth day of racing at the Maxi Yacht Rolex Cup. The 33rd edition of the event will conclude tomorrow, Saturday 9th September. The Maxi A and Maxi B classes set off punctually for their respective windward-leeward race on a course laid out just off Porto Cervo, while for the remaining classes the Race Committee set a coastal course that took the fleet to round the islands of Mortorio and Soffi counter-clockwise, before returning to Porto Cervo. The expected drop in wind resulted in the course being shortened to 15 miles instead of the planned 21 miles. The 6-7 knot north-westerly breeze reached maximum gusts of 10 knots on the southern part of the coastal course, while on the windward-leeward course it was unstable and prone to sudden shifts to the west, permitting only one race to be held.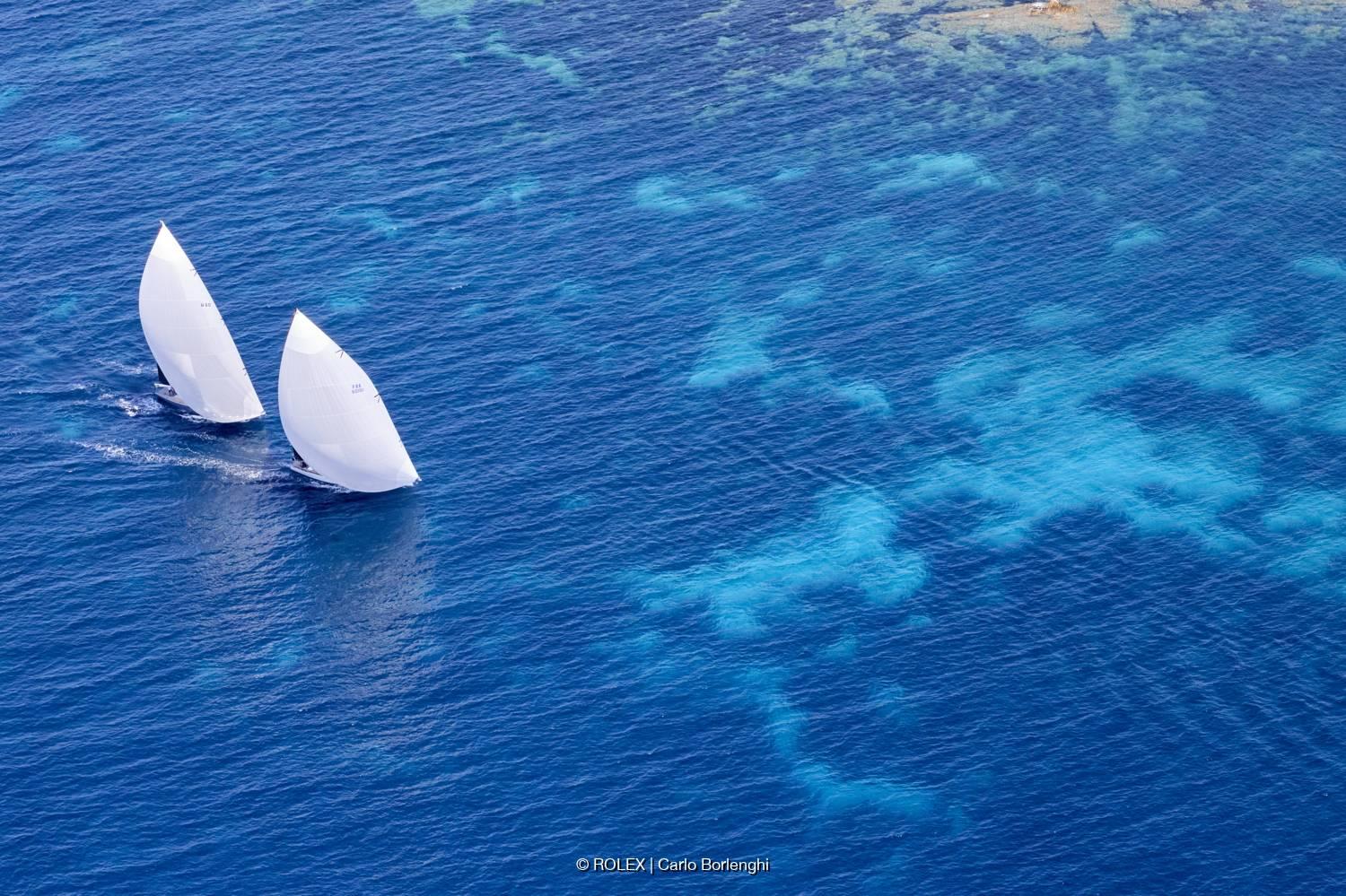 Andrea Recordati's Wally 93 Bullitt achieved her second consecutive win in the Maxi A Class, followed by two Wallycento yachts, Galateia and Magic Carpet 3. Galateia consolidates her position at the top of the provisional overall classification, while Bullitt, thanks to today's victory, climbs to second place on equal points with Leopard 3 and My Song. All remains to be settled, therefore, in tomorrow's final race day.
The Maxi B Class also completed a single race around the cans, in which Bella Mente claimed victory over Pepe Cannonball. Third place went to Jethou, with a delta in compensated time of just 37 seconds from Pepe Cannonball after almost two and a half hours of racing. In the overall standings, Bella Mente leads Proteus by three points and Pepe Cannonball by six.
In the Maxi C Class, YCCS member Thomas Bscher's debutant Baltic 60 Open Season brought the winning strike of three consecutive victories to an end for Spirit of Lorina, who placed fourth today. Second place went to Wallyño, the 60-footer owned by Benoit de Froidmont, President of the International Maxi Association, with Gerard Logel's Swan 601 @robas in third.
Spirit of Lorina remains firmly in the lead in the provisional overall classification on just 7 points. She is followed by H2O, 12th today, and Oscar 3, both of whom sit on 18 points.
Matt Humphries, tactician on Open Season: "Today was a tricky day, with light air and residual waves. Plus, we are just starting to get used to the boat and knit together as a crew, so we are particularly pleased with the win, it was quite a battle with Spirit of Lorina. Our owner helmed very well, it's not easy with such wide hulls like ours, which have to sail at a specific heel angle and, more in general, the training we did yesterday, taking advantage of the lay day, certainly paid off.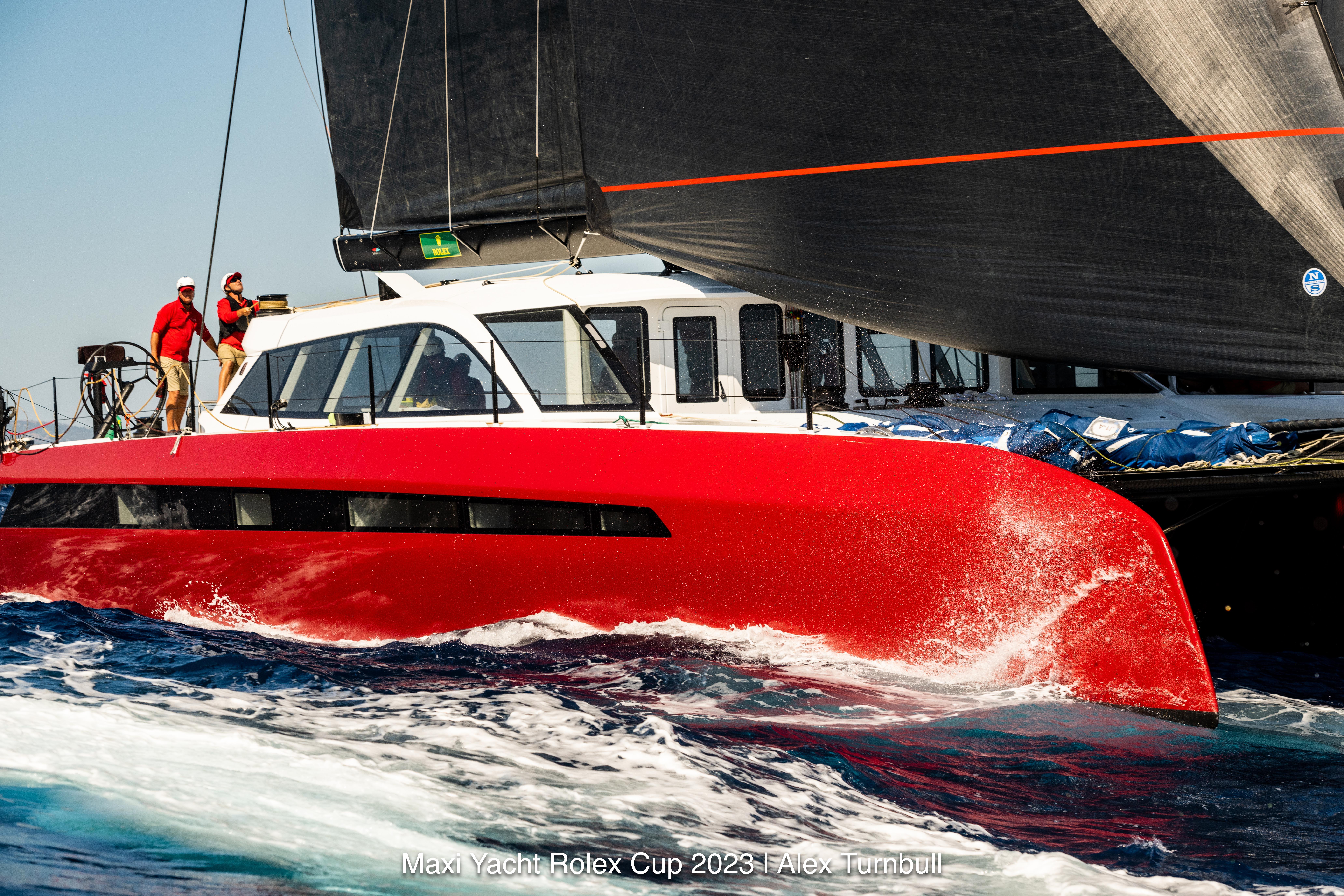 Among the multihulls, it was Lord Irvine Laidlaw's Gunboat 80 Highland Fling 18 that took the win over the Gunboat 68 Convexity 2. Third place for Allegra, no doubt penalised by the light breeze.
French multihull veteran Loick Peyron commented on Highland Fling 18's performance: "Today was the fourth day of racing, and every day we learn something new, which is very satisfying. My role on board is to get to know the boat and improve performance, a mix of coach and floater involved in various aspects of the race, today we saw how the crew did in light winds and waves. Our owner and helmsman is enthusiastic, and the crew is doing a great job with no problems."
In the provisional overall classification, Allegra holds onto her lead by just two points ahead of Highland Fling 18 and Convexity 2, who are sitting on equal points. Tomorrow's result will be decisive in defining a very tight ranking.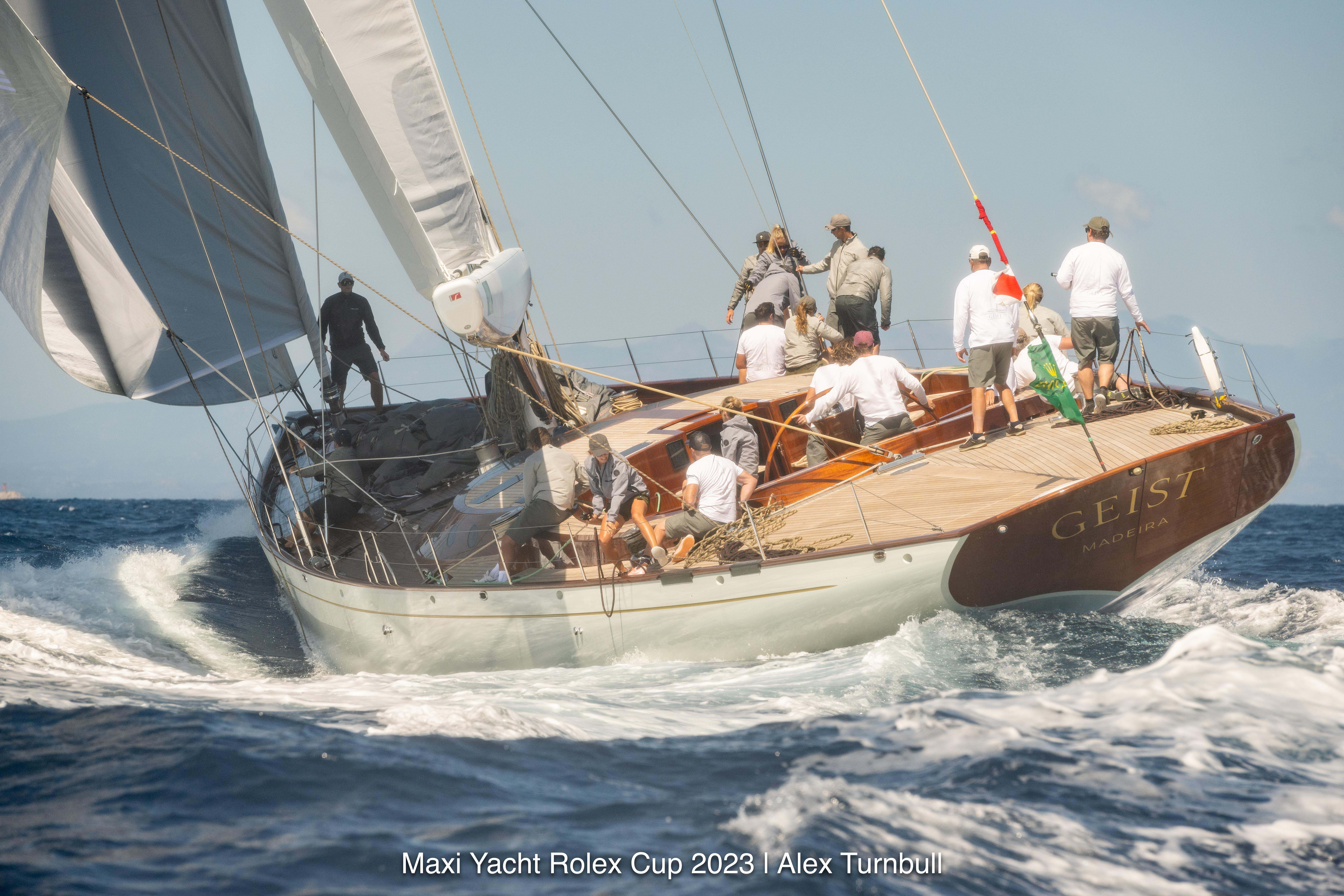 In the Supermaxi Class, Juan Ball's Swan 115 Moat won over Claus-Peter Offen's Wally 101 Y3K. Third place today went to the Spirit Yachts 111 Geist after overtaking Inoui. Again in this division the classification is wide open, with Y3K in the lead by just 1 point over Moat, and 3 points over Inoui.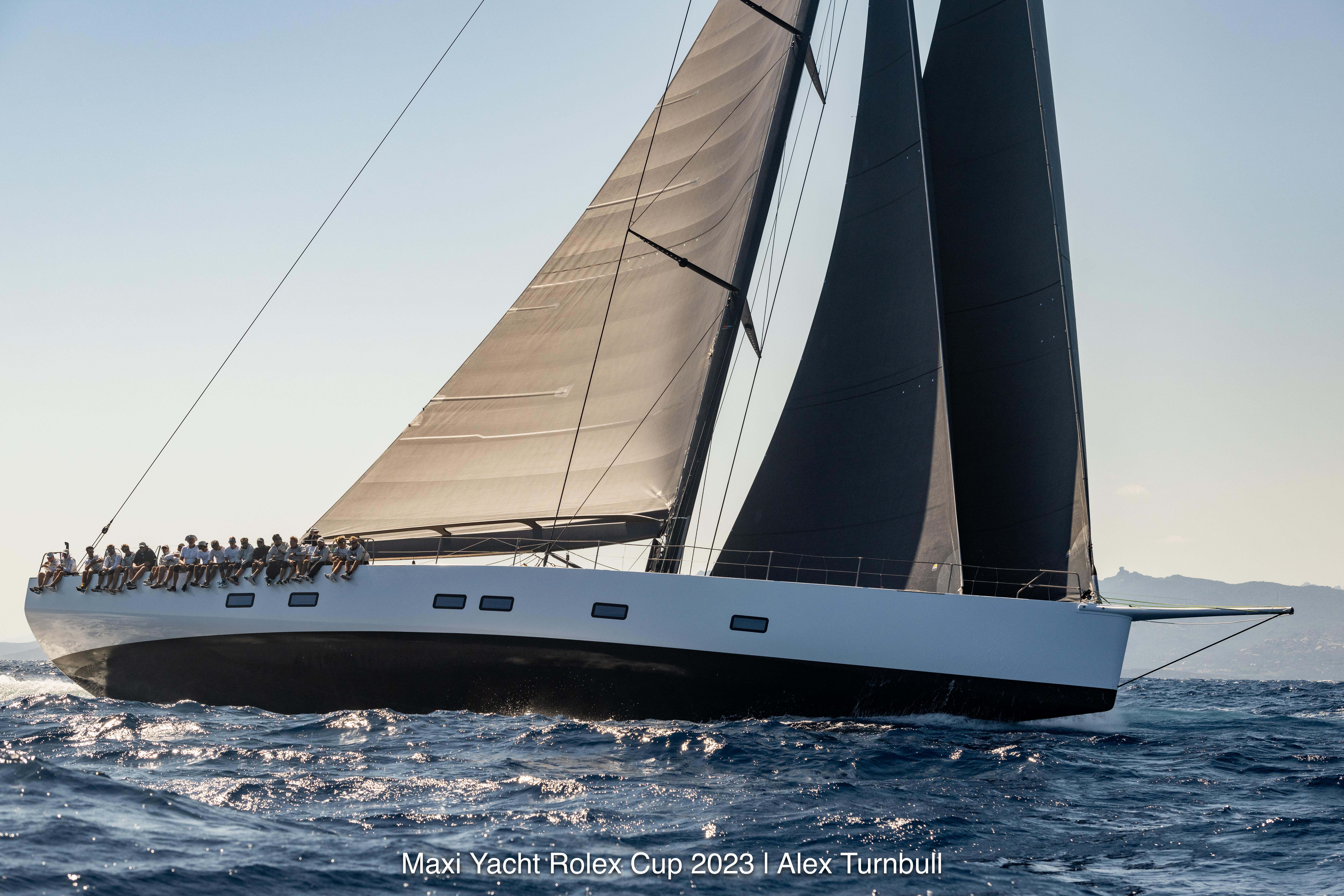 Among the J Class, Svea's unblemished reign continues, ahead of Velsheda and Topaz. A mere reading of the results, however, gives no idea of how close the competition is between these huge yachts. Topaz in particular, helmed by match racer Peter Holmberg, is constantly on the attack, striving to cover the direct rival of the day. On today's starting line, Svea took the left side of the course, while Velsheda started on port, immediately looking for better pressure on the right hand side and managing to make one less tack, which in light winds offers a significant advantage when it comes to heavy yachts like the J Class. However, the eventual winner after 15 miles of racing was once again Svea.
Grant Simmer, strategist on Velsheda: "It was interesting to have the challenge of light airs today. We made a good start on port which was a good strategy because we did one less tack. We went to the right where we expected the shift and so by the top mark we were comfortably ahead. Svea is quite a bit quicker downwind and we couldn't keep them behind, while we are fairly equal upwind. I love it. It is such a team exercise to sail these boats with 30 people around the track, and as soon as it is over 15 knots it is all on. I like that."
The forecast for tomorrow, the final day of racing, is for light northerly winds, the start has been brought forward to 11.00 am. The final prize-giving ceremony is scheduled for 5.30 p.m.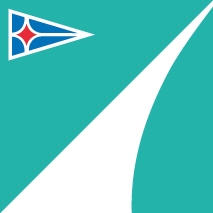 The 33rd edition of the Maxi Yacht Rolex Cup is organised by the Yacht Club Costa Smeralda in collaboration with title sponsor Rolex and the International Maxi Association.