Three new champions at the 2023 ORC Mediterranean Championship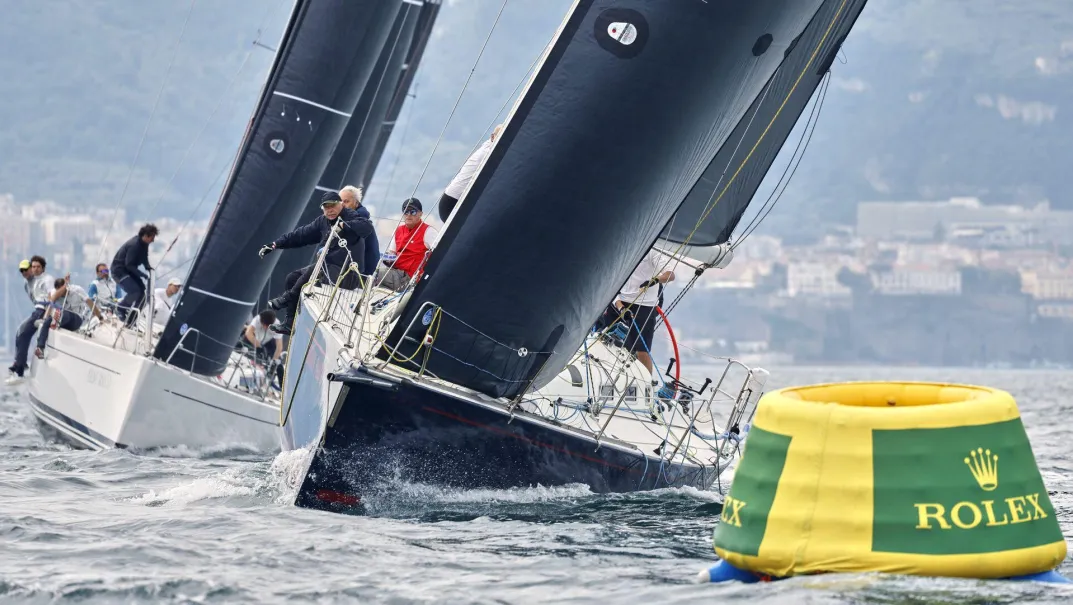 Piano di Sorrento, Italy – At last, after two days with the weather at both ends of the spectrum, today's conditions were perfect for completing three races and determining an overall winner at the 2023 ORC Mediterranean Championship, supported by Rolex as Official Timepiece.
The easterly breeze from 9-16 knots was perfect for close racing today, with many races won and loss by only a few seconds in corrected time throughout the fleet, indicating a quite high level of competition.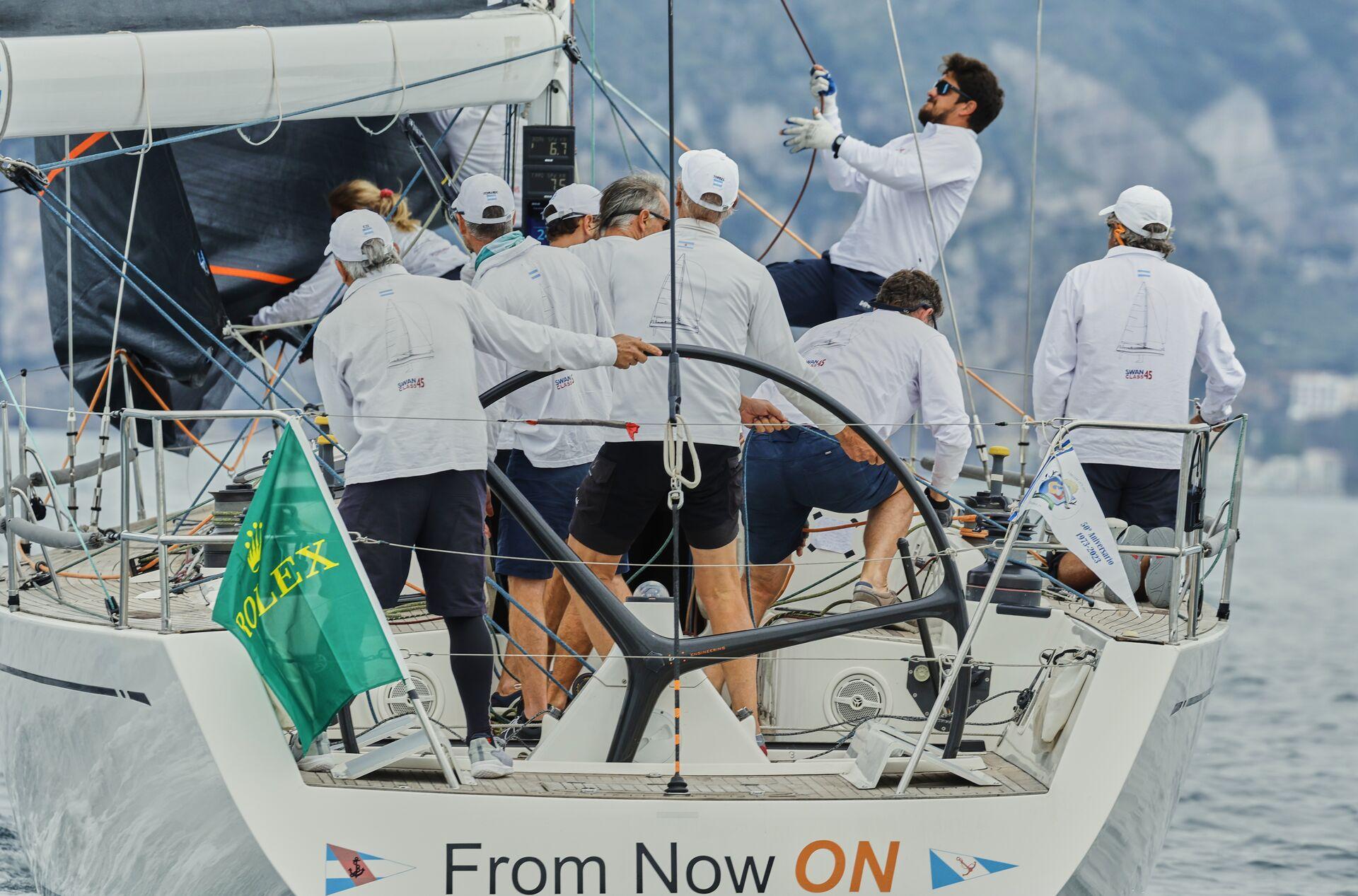 In Class A, for example, in today's first race, Karl Kwok's TP 52 BEAU GESTE defeated Fernando Chain's Swan 45 FROM NOW ON by only 3 seconds in corrected time after a relatively short 40-minute race. In the next race BEAU GESTE came out on top again, this time by only 1 second over Antonio Guiu's TP 52 BLUE CARBON after nearly an hour of sailing, with Roberto Monti's TP 52 BLUE trailing in third place by only 39 seconds.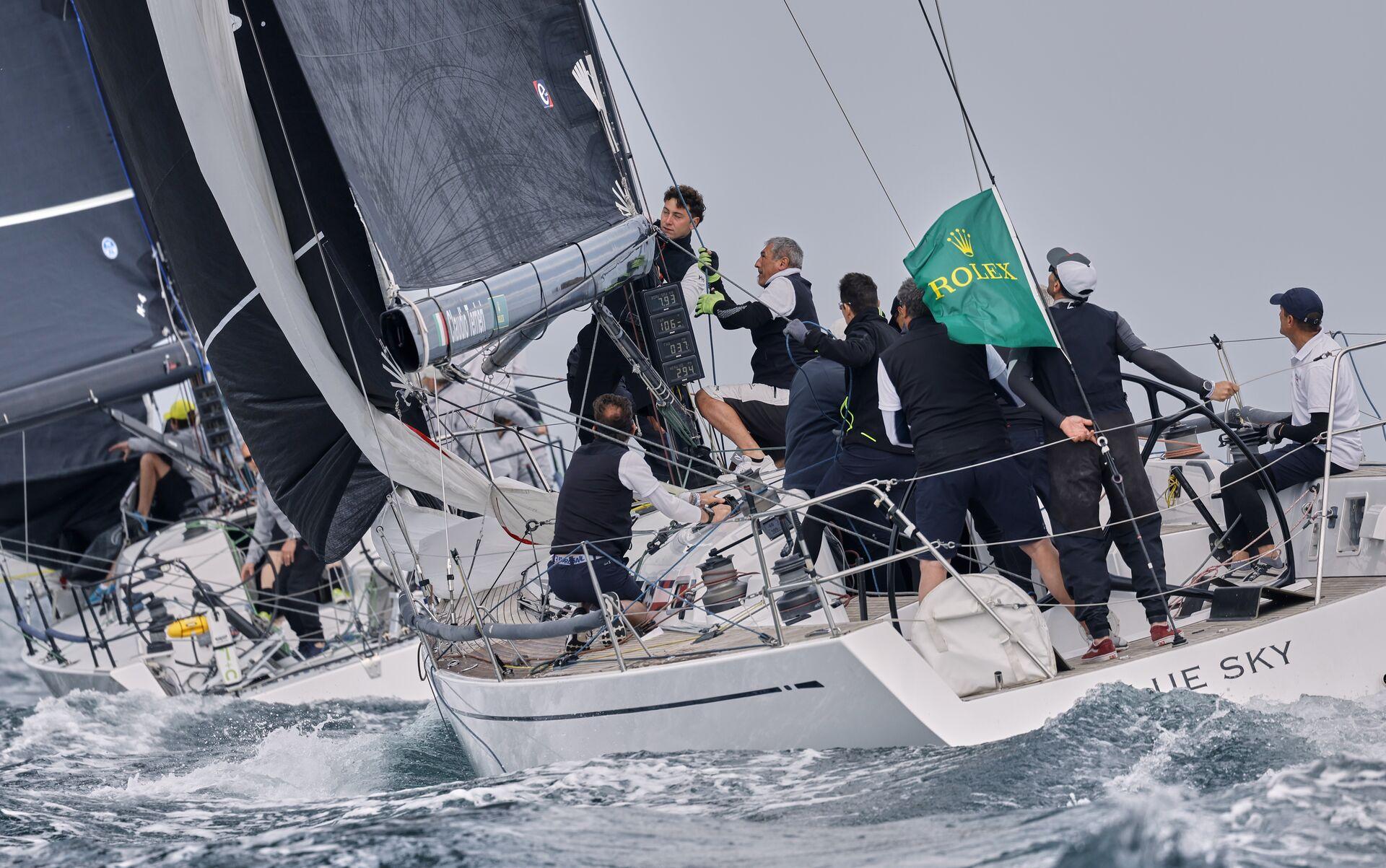 This pattern repeated in the final race of the day in Class A where a new team emerged at the top: Bob Pethick's Cookson 50 TESTACUORERACE, who defeated second-placed BLUE CARBON by only 2 seconds, BEAU GESTE in third place by 15 seconds, and Claudio Terrieri's Swan 45 BLUE SKY in fourth place by only 22 seconds.
In the end, the podium finishers in Class A were all TP 52's: BEAU GESTE has won Gold medals, BLUE CARBON has won Silver, and BLUE has won Bronze.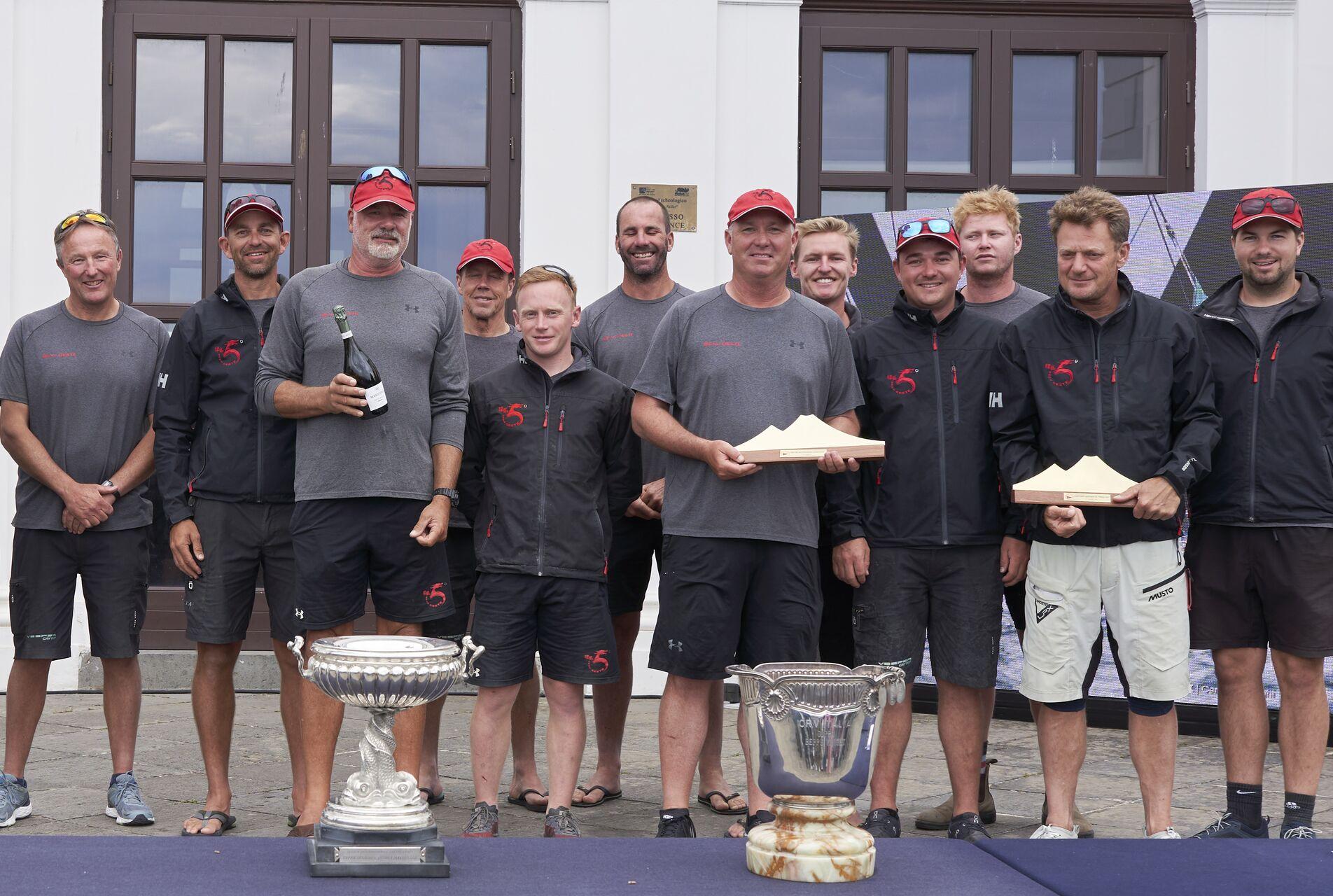 "This was a challenging event and put the Offshore in ORC," said BEAU GESTE skipper Gavin Brady. "You needed all skill sets to do well here since we had all conditions. I cannot remember an inshore race where it blew so hard we could not set a spinnaker. Stuart [Childerly] and the race managers did a fantastic job, we applaud their skills here this week."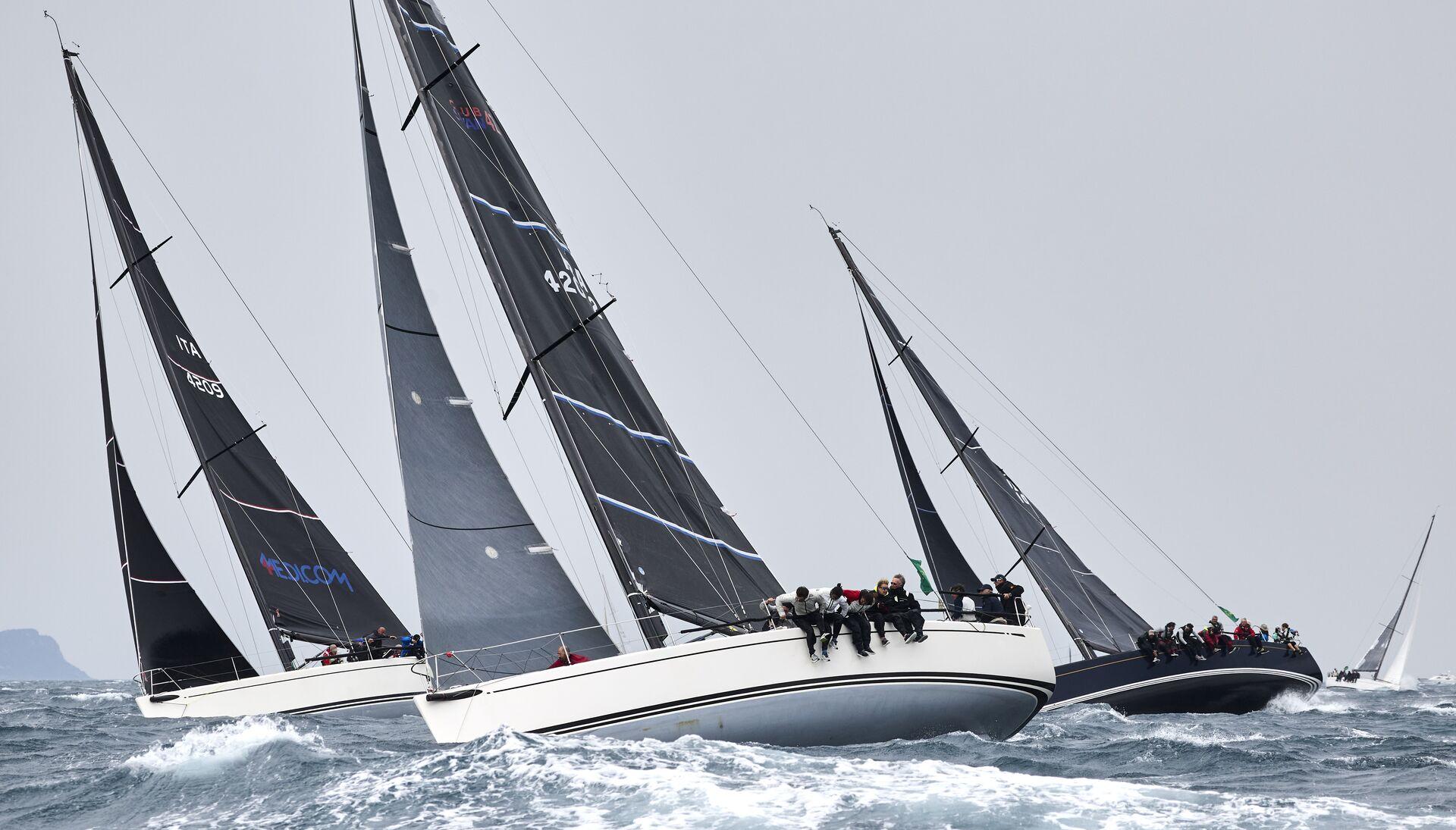 Class B corrected time margins were also close in most races, with the podium finishers being Marcello Focosi's Grand Soleil 43 BC FASTER III winning Gold by one point over Nicola de Gemmis's Swan 42 MORGAN V winning Silver, and Giancarlo Ghislanzoni's J122 CHESTRESS 3 winning Bronze.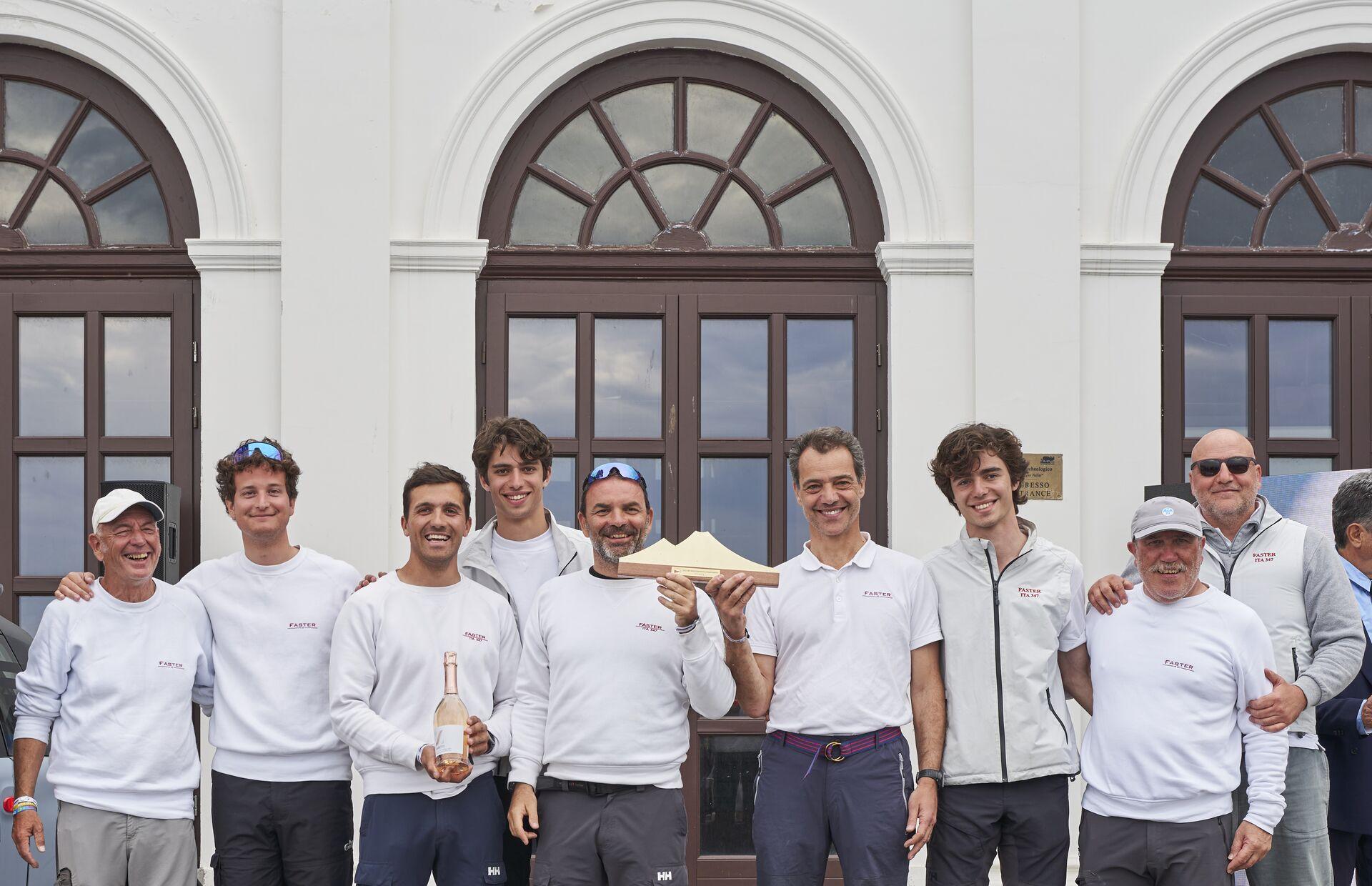 In Class C the races were also close: in fact, 2nd through 6th places in Race 4 were separated by only 44 seconds in corrected time. Nonetheless, it was Vincenzo de Blasio's Italia 11.98 SCUGNIZZA that ended on top of the class with Gold medals as the new Class C ORC Mediterranean champions. Massimo Piparo's sistership GUARDAMAGO II won Silver medals and Jakoubek Zdenek's M37 HEBE V won Bronze.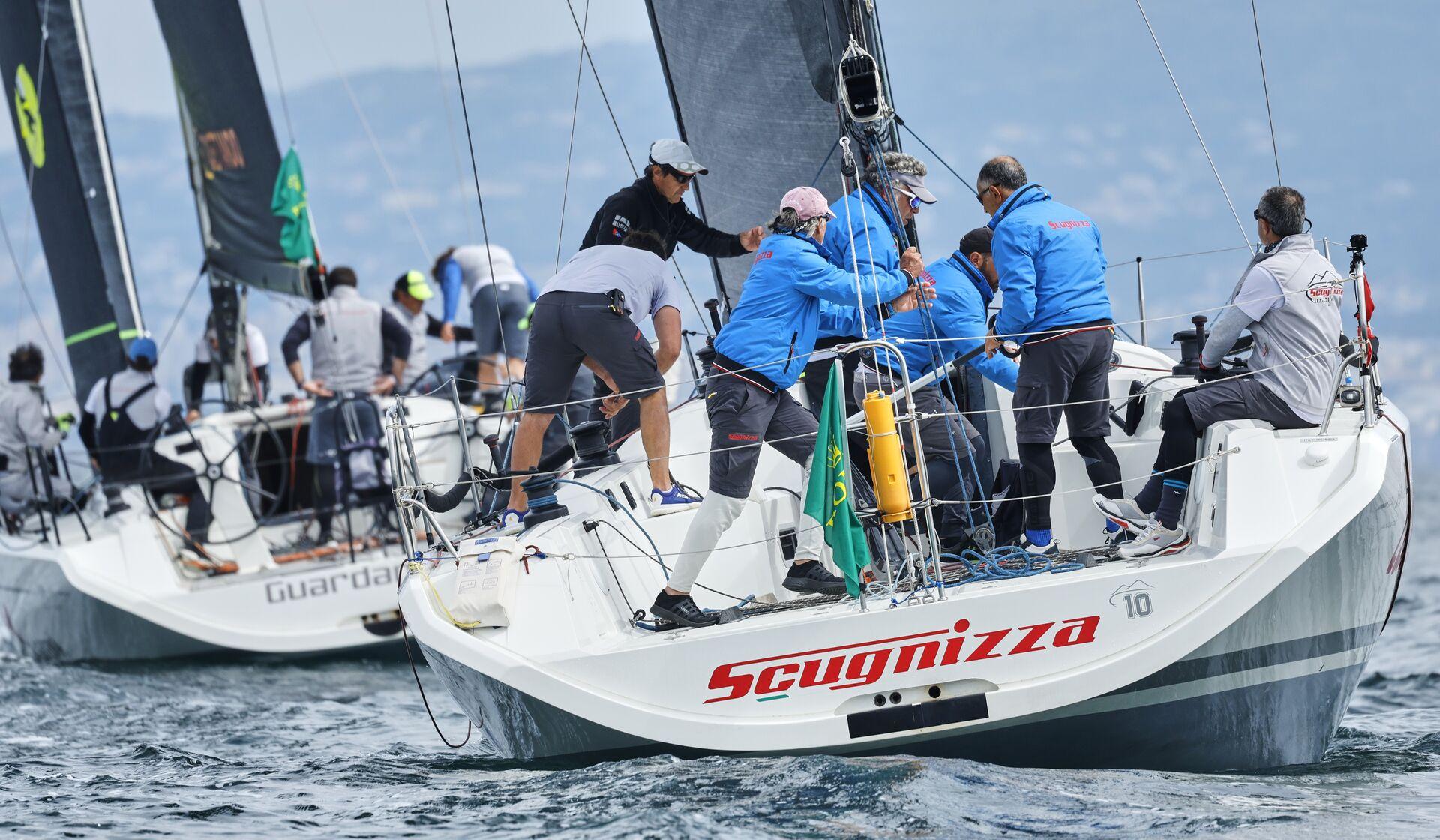 With a perfect record of first-place scores in Class C, SCUGNIZZA had the best scoring record relative to all other Class winners in the fleet, thereby qualifying to also win the event's overall grand prize: an all-electric Citroën Ami!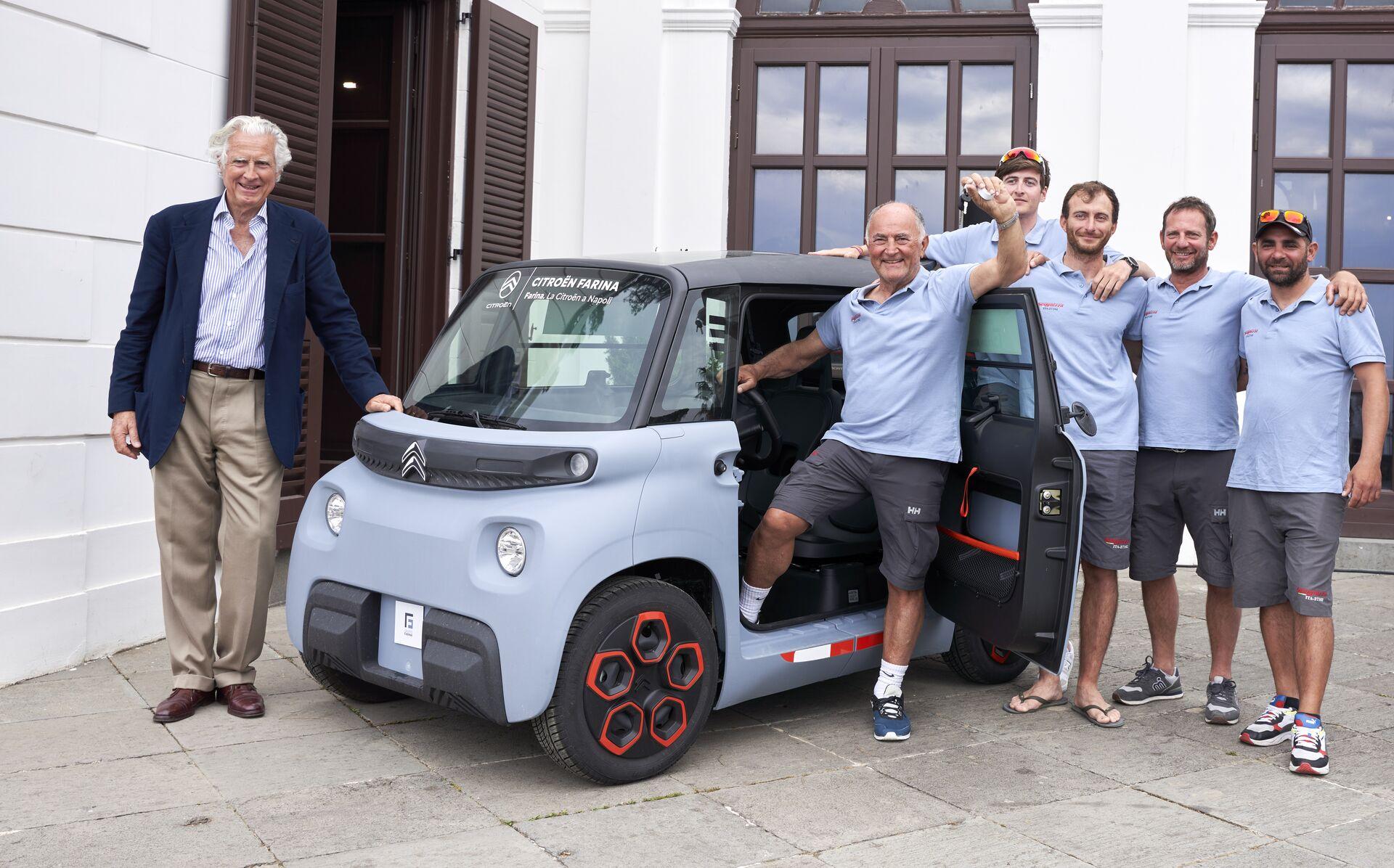 "The combination of venue, excellent performance of the race managers and the ability to attract an impressive and international fleet impresses us that this could be a favorable venue as the site of the 2025 or 2026 ORC World Championship," said Bruno Finzi, Chairman of ORC. There are more approval steps needed in the process, but a final decision will be made in the Fall of 2023 at the next ORC Annual Meeting.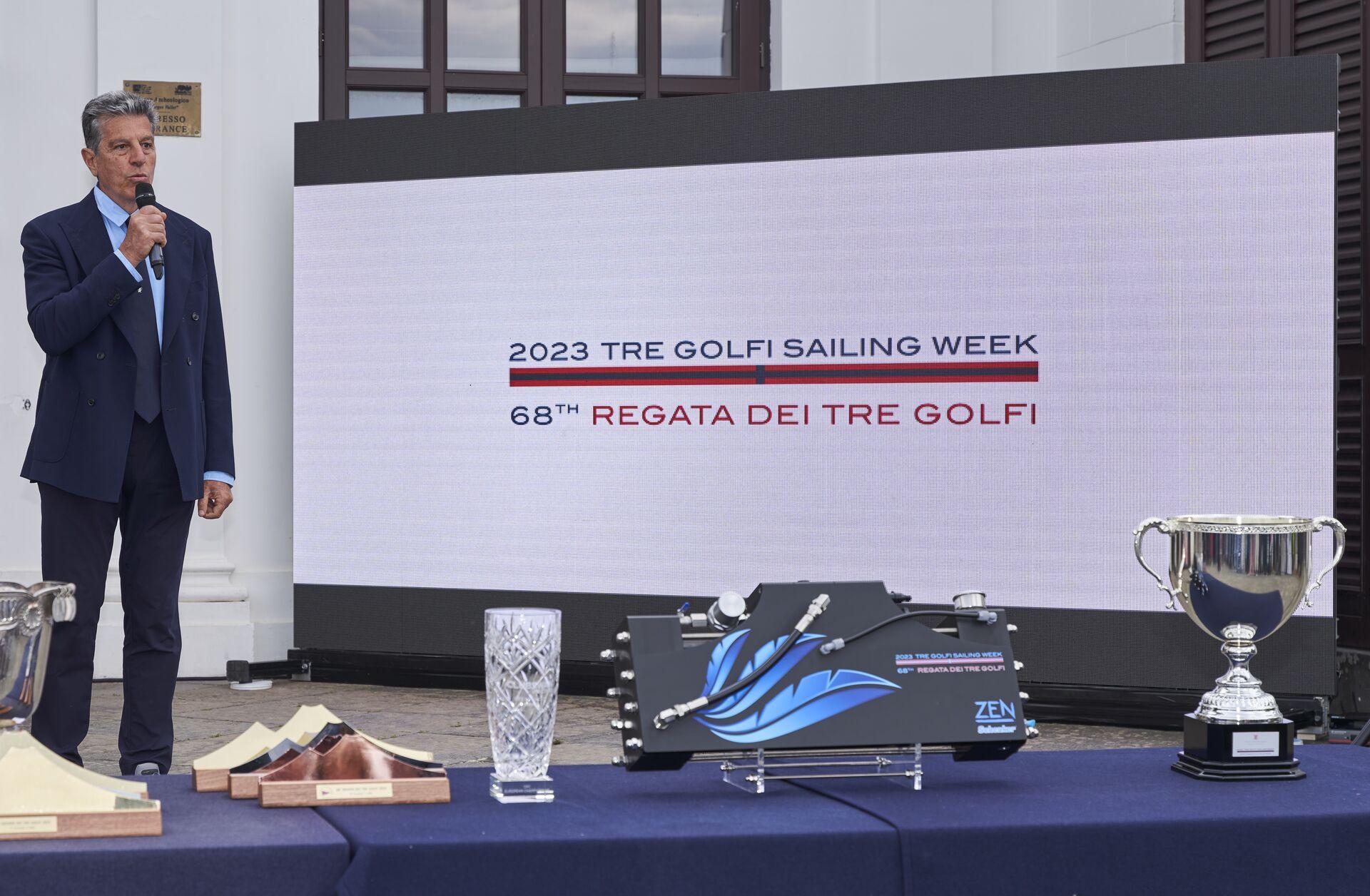 ORC Mediterranean Championship and Campionato Nazionale del Medio e Basso Tirreno during the Tre Golfi Sailing Week, supported by Rolex as Official Timepiece, are organised by Circolo Remo e Vela Italia under the patronage of FIV and in cooperation with Yacht Club Italiano, Reale Yacht Club Canottieri Savoia, the Offshore Racing Congress (ORC) and UVAI.