2023 ORC Double Handed Worlds starts tomorrow in Barcelona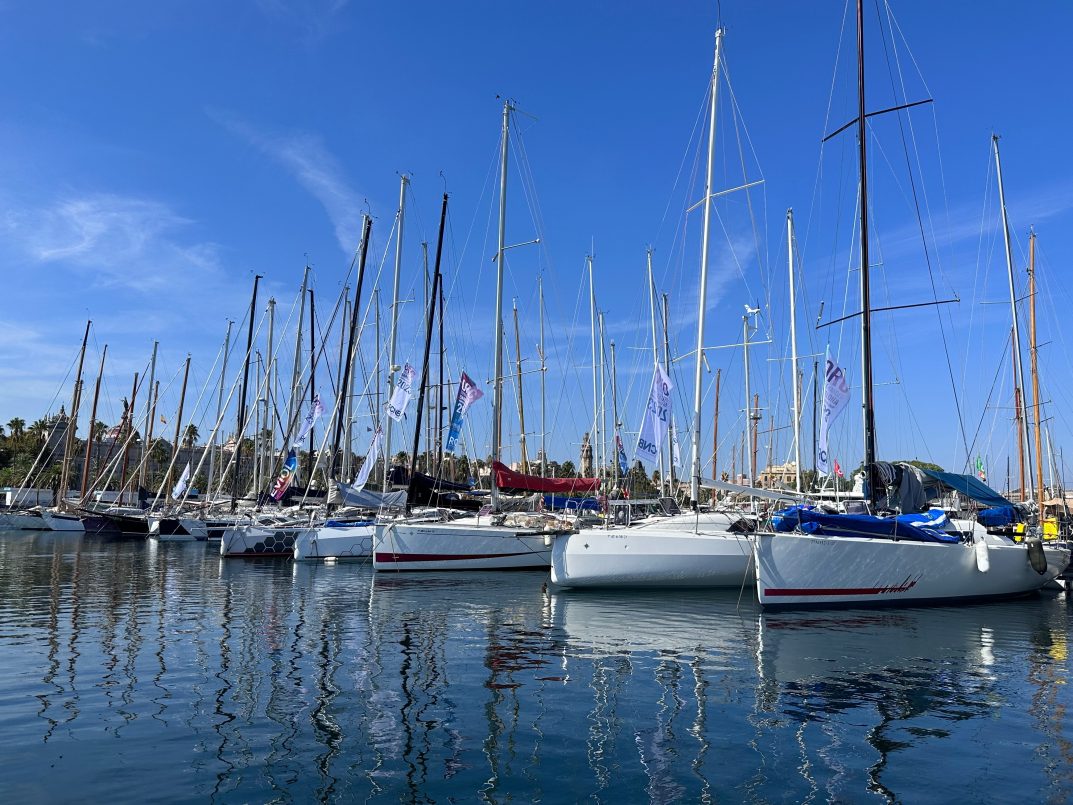 September 10, 2023 - Barcelona, Spain - Starting at 1100 CET tomorrow three waves of Double Handed teams will begin racing in the Long offshore race held at the 2023 ORC Double Handed World Championship, hosted by the Real Club Nautico Barcelona (RCNB). The race will start just offshore of the entrance to Port Vell in Barcelona.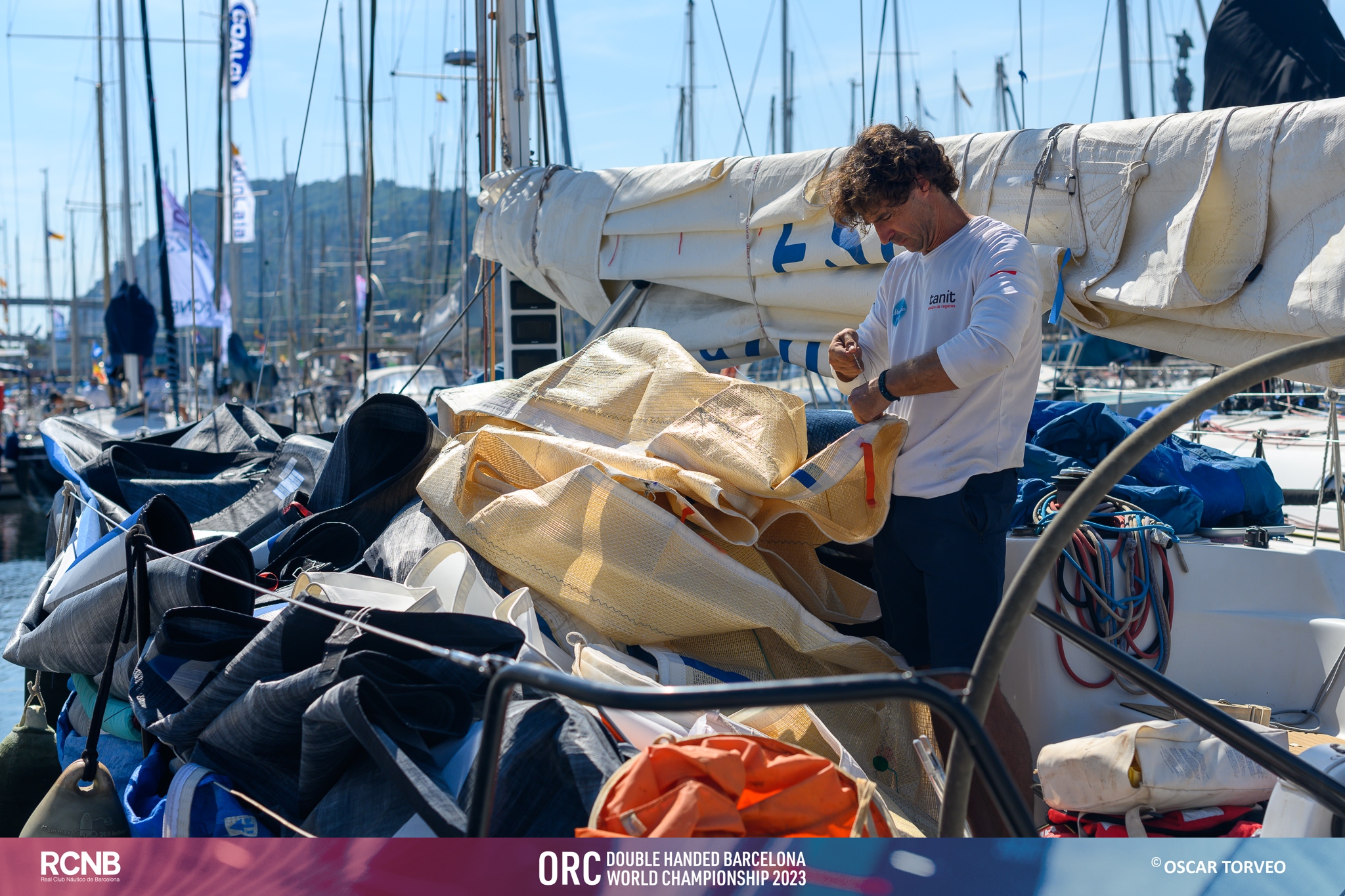 Teams spent the last two days getting inspected for compliance to ORC and safety rules, as well as preparing their boat and sails for the two races that comprise the event: a Long offshore race tomorrow and a shorter Coastal race on Thursday. Scoring for both races will determine the new ORC DH World Champions in each of three classes: Class A, Class B and Class C, grouped by rated size and speed.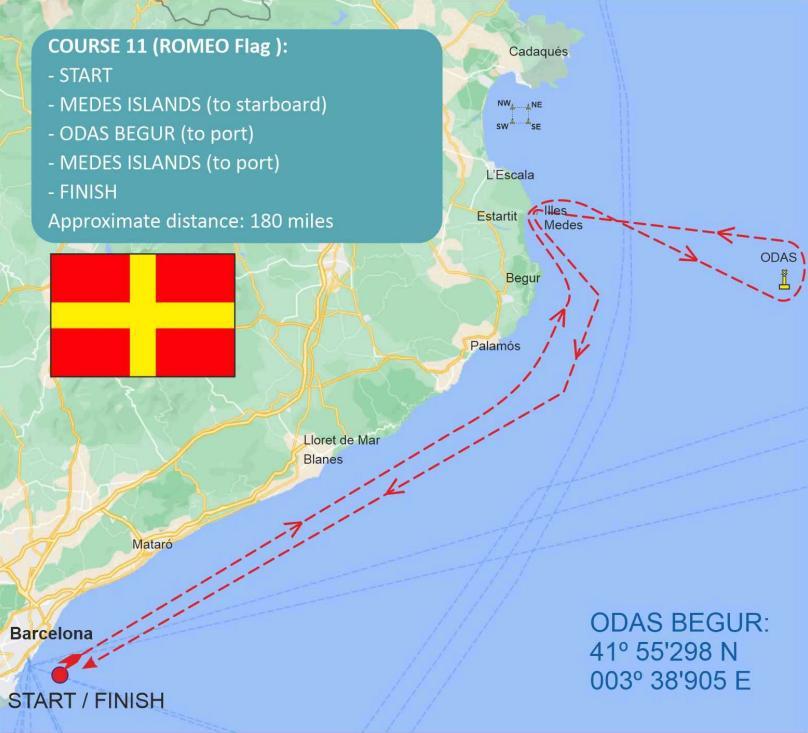 On Monday Class A's 17 entries and Class B's 21 entries will race Course 11, a 180-mile course that tracks northeast along the Catalan coast to the Medes Islands, leaving them to starboard, then east to ODAS Begur, then returning on reciprocal legs to finish close to the start location.
Class C's 16 entries will sail Course 10, a similar 162-mile course that tracks northeast first to leave ODAS Begur to port, the Medes Islands to port, then a final leg to the southwest to the finish.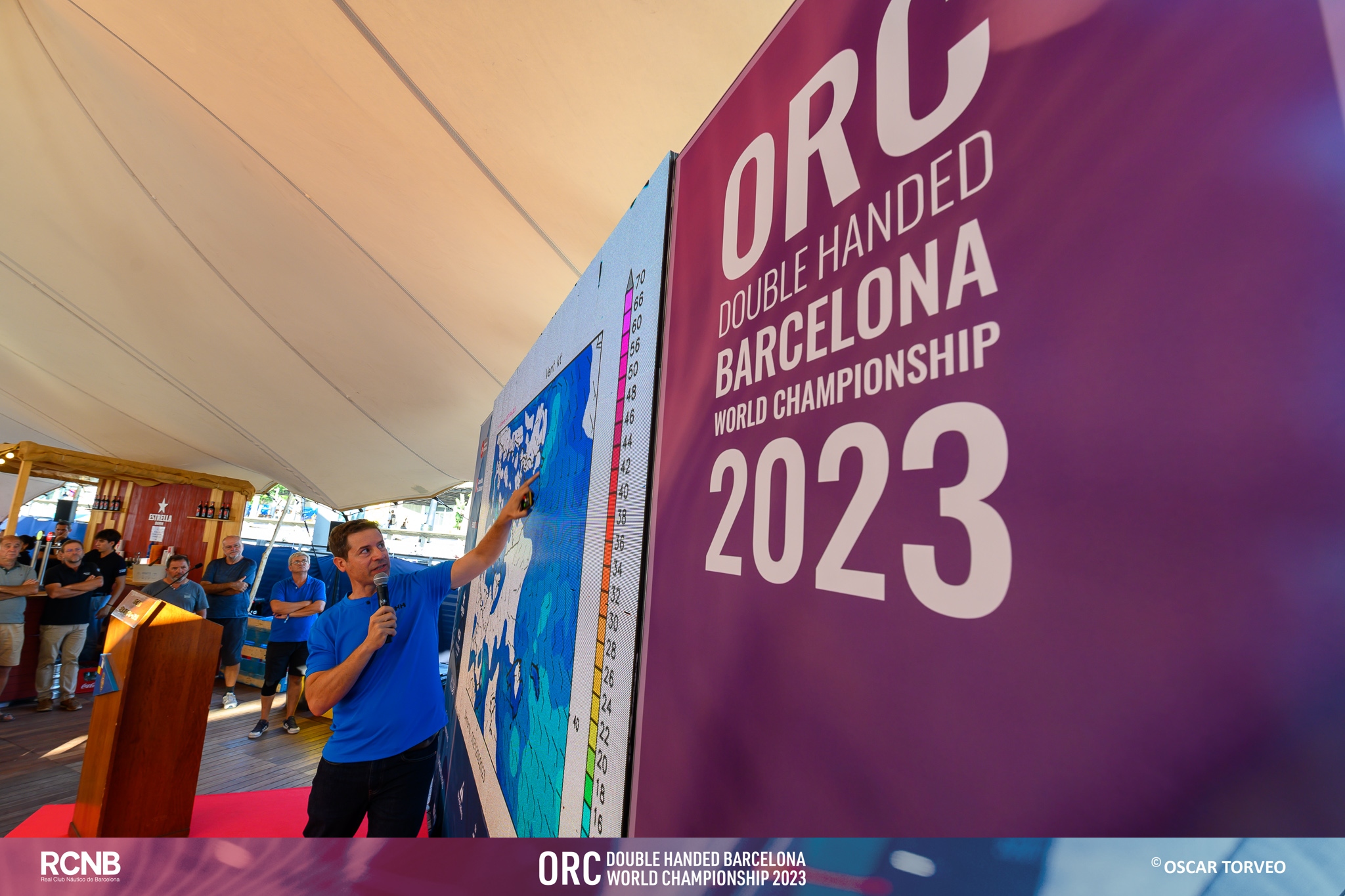 Weather forecasts for both courses look favorable, with an 8-16 knot south-southwesterly winds predicted. This breeze is projected to be on the lighter side of this range off Barcelona but stronger along the northeast coast near the Medes Islands extending out to the turning mark at ODAS Begur.
The father-son team of Philip and Christoph Schubert (GER) had done a lot of offshore sailing on an X-562 then decided last year to go Double Handed, racing their Dehler 30 OD HUMBOLDT. Theirs is the slowest-rated entry in Class A, but they are hoping lighter wind will prevail to keep them competitive with the larger heavier yachts in the class.
"We are lighter than the other boats, so we think this will suit us so long as it's not too much of a drag race," said Philip, "but we will see. This is going to be our first double handed race, but we have done a lot of training and feel prepared for tomorrow's race."
Jonathan McKee and Alyosha Strum-Palerm are the farthest-travelled team being from the USA, and are racing their Sunfast 3300 RED RUBY. McKee is a world class talent, having raced in the Olympics, numerous class World Championships, the America's Cup, major offshore races such as the Volvo Ocean Race and the Mini-Transat, and yet this ORC DH Worlds is his first Double Handed event in the Mediterranean.
"The last couple years I've been doing a lot of Double Handed racing, and this is really my passion at the moment," said McKee. "Until now we've been racing in France and England under IRC," he said, "and here we're racing in ORC, which is new to us. Also we're racing against totally different boats here in the Med than we have before, so this is all new for us."
After the start the entries can be tracked on eStela at the following links:
CLASS A: https://www.estela.co/es/tracking-regata/12487/orc-double-handed-world-championship-2023-class-a-r1 
CLASS B: https://www.estela.co/es/tracking-regata/12488/orc-double-handed-world-championship-2023-class-b-r1
CLASS C: https://www.estela.co/es/tracking-regata/12490/orc-double-handed-world-championship-2023-class-c-r1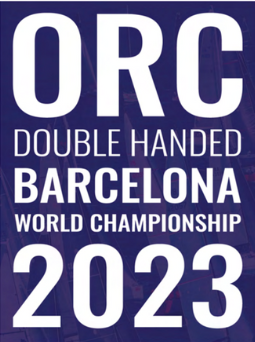 Real Club Nautico Barcelona (RCNB) will host the second annual edition of the ORC Double Handed World Championship. The event is organized by RCNB, a delegation of the Royal Spanish Federation of Sailing (RFEV) under the authority of the Offshore Racing Congress (ORC) and the collaboration of the Catalan Sailing Federation (FCV).