Winners determined in Long Offshore Race of ORC Double Handed Worlds 2023 in Barcelona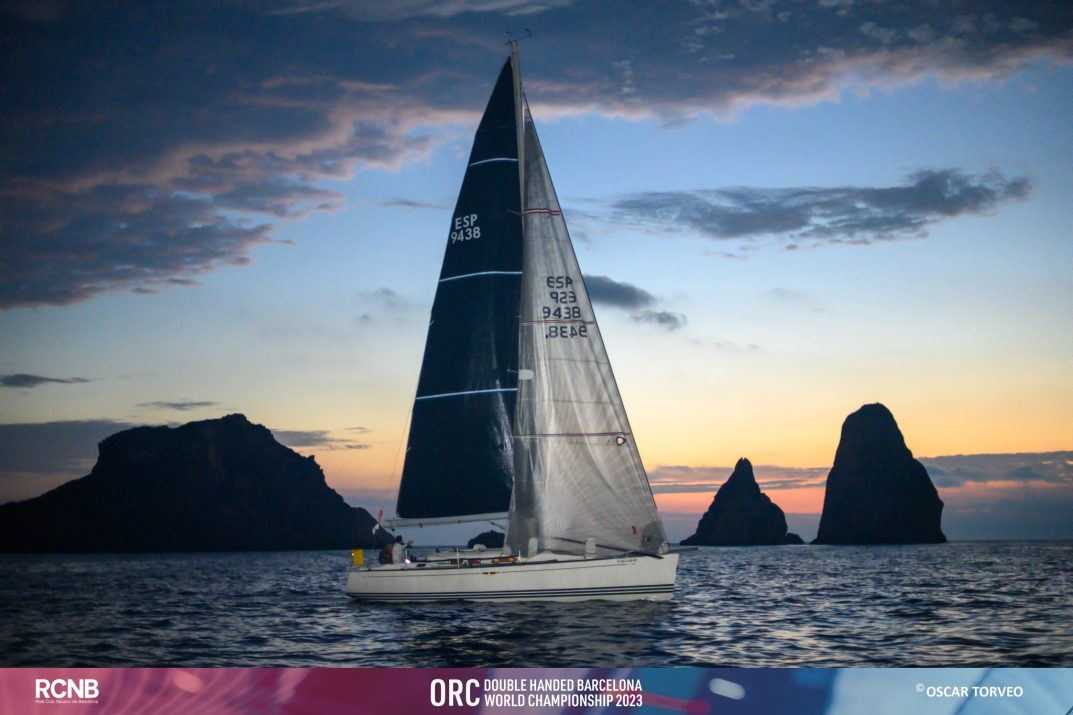 September 13, 2023 - Barcelona, Spain - Early this morning all boats participating in the ORC Double-Handed World Championship completed their first race, 183 miles for Class A and B, and 163 miles for Class C, which took them north-east to the Medes Islands and the ODAS Begur buoy, and back to Barcelona. This was the first of two races to determine the final results in this event organized by Real Club Nautico de Barcelona (RCNB).
The race was very dynamic and provided a suitably wide range of wind conditions. In the northernmost part of the race, there was more than 20 knots near the Medes Islands, and during the night there were moments of very little wind, almost calm in the area of the Bay of Begur. For the slowest-rated boats, the conditions were very light in the last stretch of the race.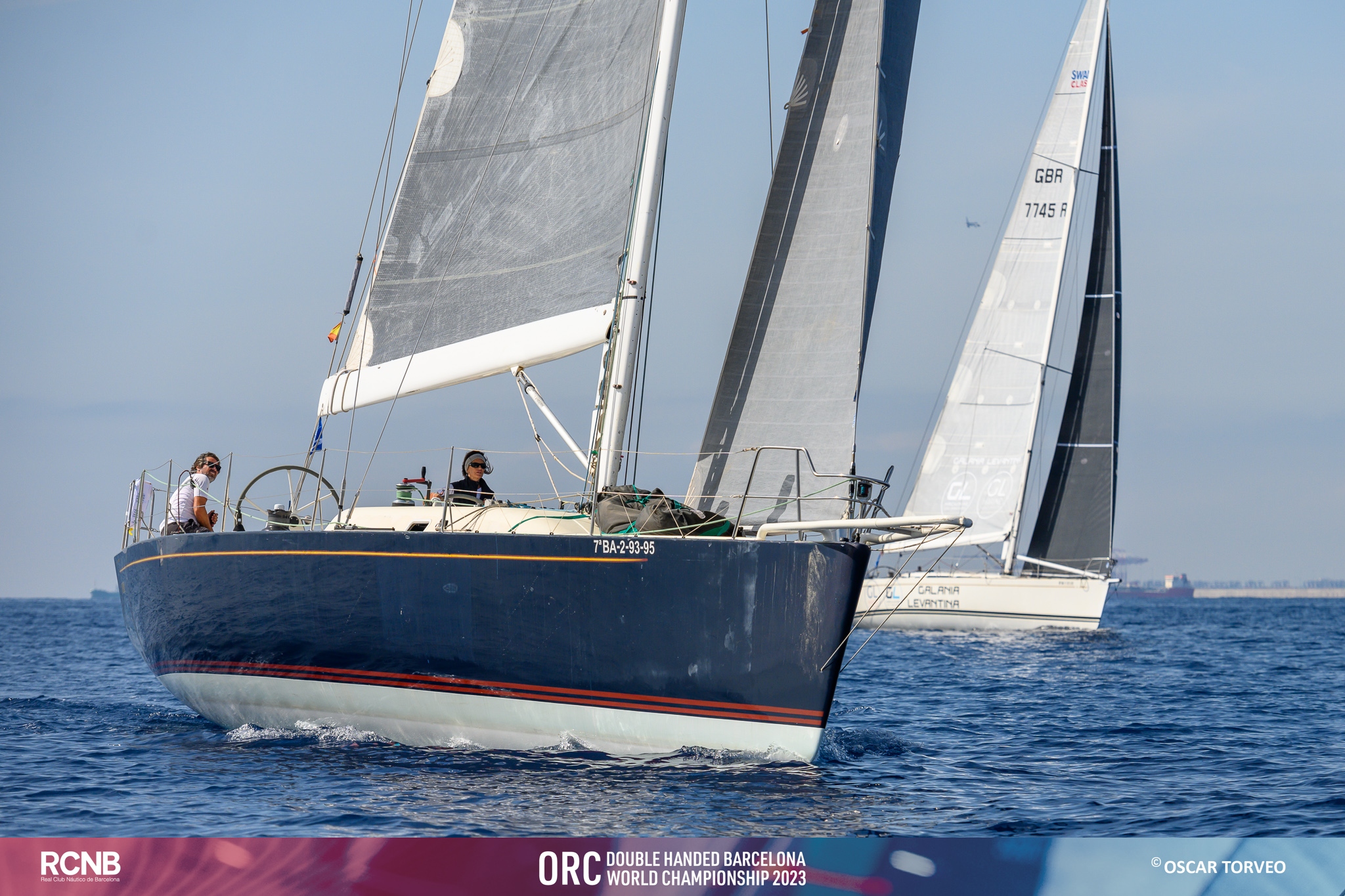 The first boat to cross the finish line was the IMS 50 DUENDE 50 raced by Inés Rodríguez and Jorge Arnal (ESP), which finished at 14:52:33 hours for a total elapsed time of 28:18:51 hours.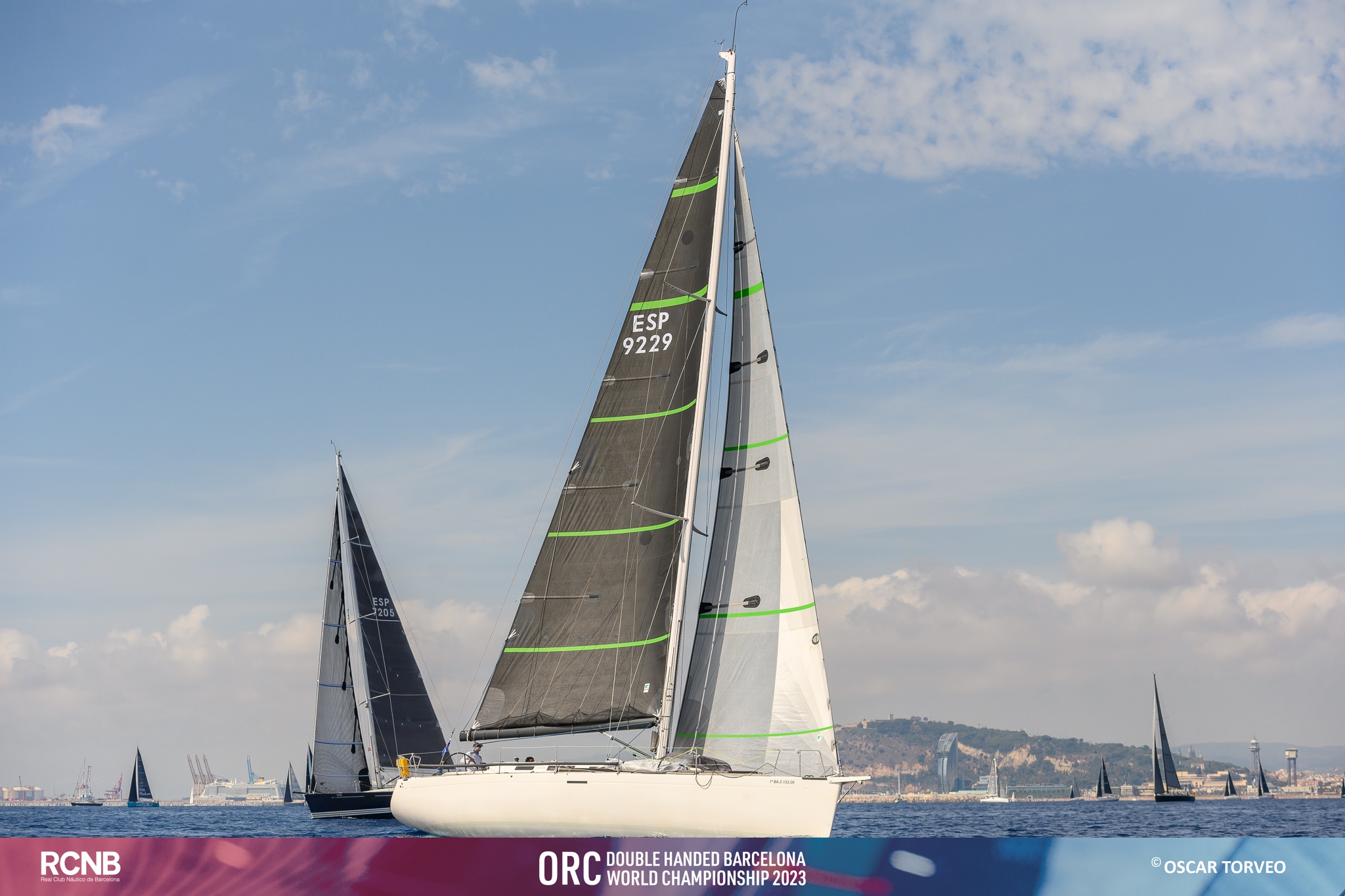 After applying corrected time scoring, in Class A Pep Soldevila and Pol Servent (ESP) have emerged as the leaders in their Dufour 44 ES TES UNNO. In second place are Marco Corno and David Belda (ITA) aboard their X-41 MAGICA, and in third are Joan Balaguer and Alex Fernandez (ESP) with their X-46 SD KORRIGAN 4.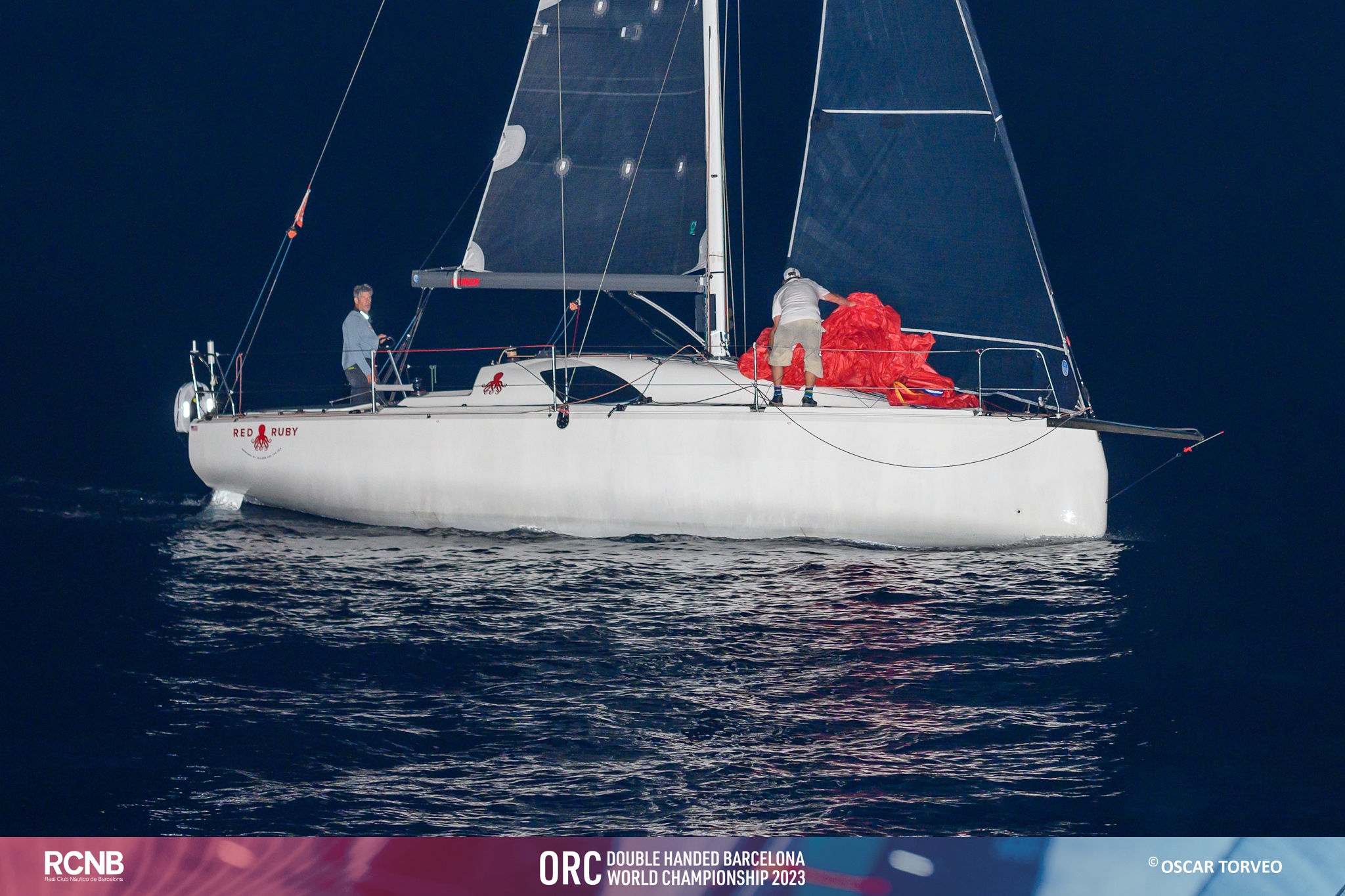 Jonathan McKee and Peter Isler (USA), aboard their SunFast 3300 RED RUBY, have taken the lead in Class B where their win was with a margin of 31 minutes over the second-placed INTEMAN, a Figaro 2 sailed by José Daniel Martín and Didac Costa (ESP). Third place went to Lluis Blanchar and Pablo Calbeto on their X-35 COMETA. The RED RUBY crew has >10,000 miles of offshore racing under their belts and a wealth of triumphs over the past few decades, but this is the first time they have competed together.
"It felt amazing to be the first finisher!," said McKee. "The whole race was hard and dynamic - it wasn't that you could just get in front and there were chances to screw it up until the very end. Peter did an amazing job and did two incredible tactical calls which took us from the middle of the pack to the front.

"We were lucky that the race favored our boat because it was downwind and reaching most of the time, which was good for us.
"The upwind portion, especially in light air, is a lot more challenging.
"Let's see how it goes in tomorrow's the short race, but we are going to take it as its own and we are happy about that!"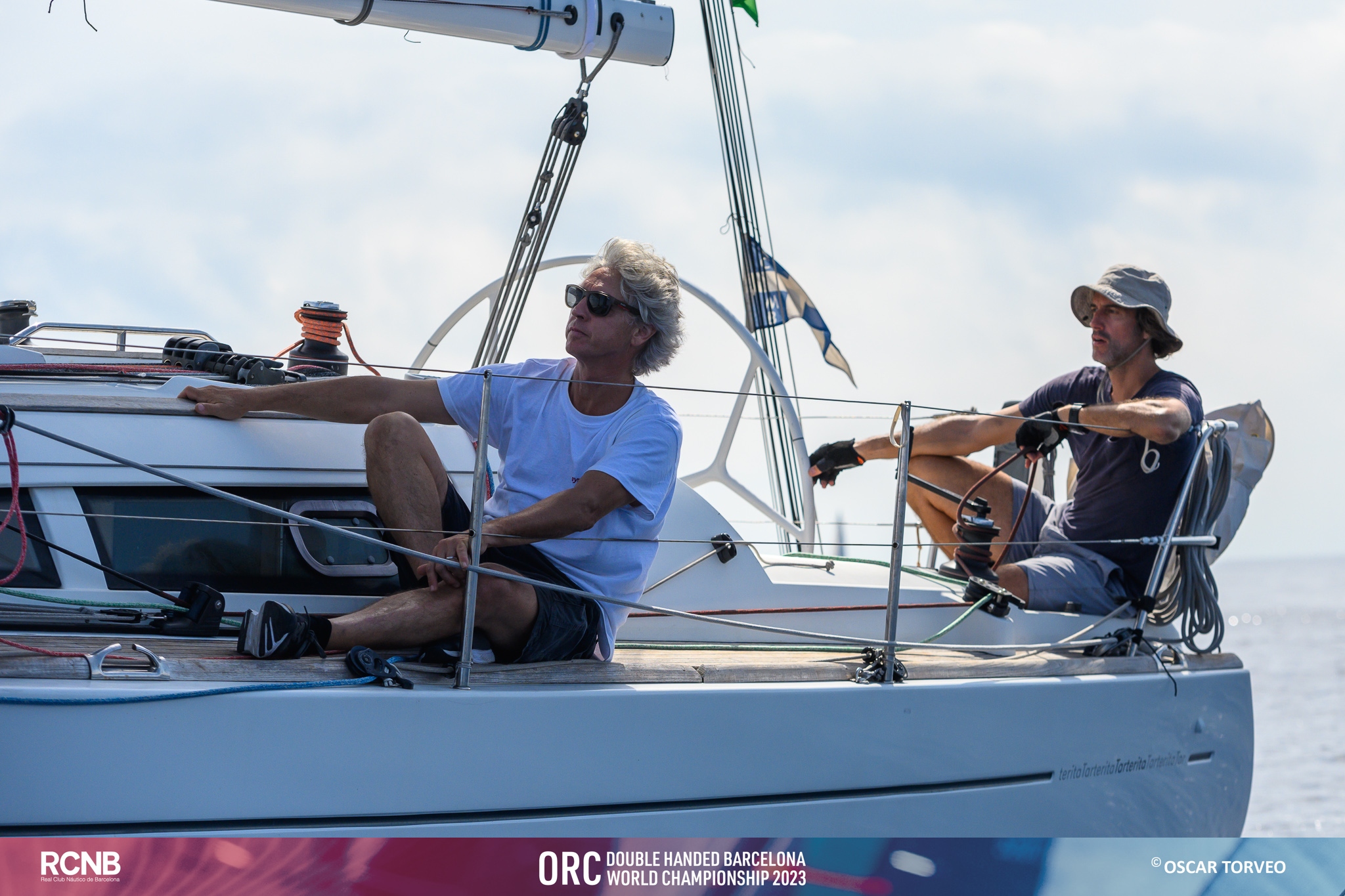 In corrected time the results were very tight for Class C, with Jesus de Miguel and Unai Cilleruelo (ESP) racing their X 332 O'MARYLOU defeating runner-up David Garcia and Jordi Bosch (ESP) on their Sun Odyssey 36.i TARTERITA by a margin of only 00:01:02 after almost 30 hours of racing!
In third place was Toni Pons and Josep Pons (ESP) on their SunFast 3200 CHICA TXECA. Guillermo Díaz and Stephane Azzoni (ESP) on their X 332 sport ASTERIX, were the first in the class to complete the course.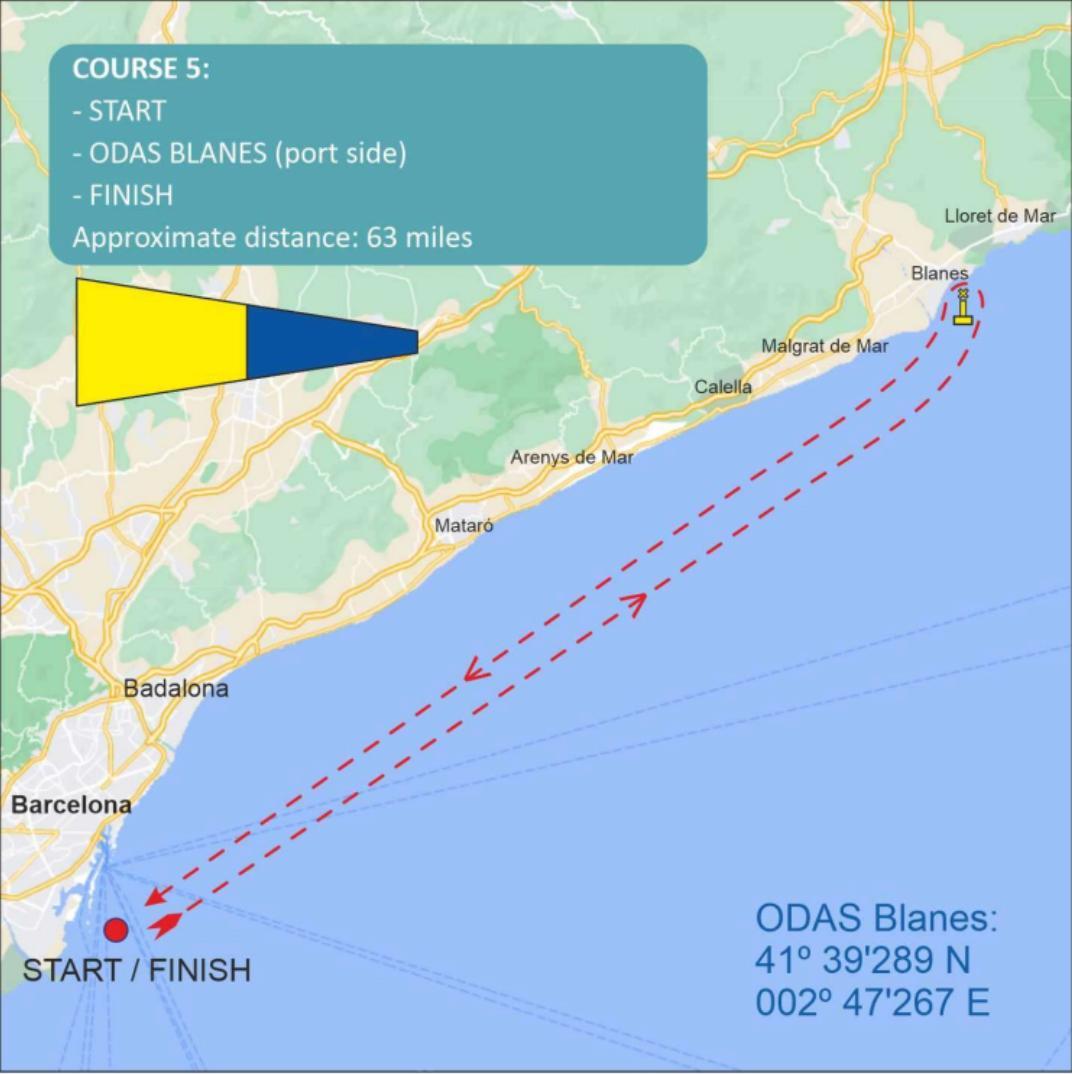 Tomorrow the second and last race of the event is scheduled to start at 1100 CET. The course is approximately 63 nautical miles, and will take the fleet northeast from the start off Barcelona to the ODAS Blanes beacon off the coast of Blanes on the Catalan coast, and return to finish.
After the start the entries can be tracked on eStela at www.estela.co/en 
The scoring of both races will determine the final results and new ORC DH World champions in each of the three classes: Class A, Class B and Class C, grouped by weighted size and speed.
Summary of results after one race:

Class A (15 boats)
ES TES UNNO (Dufour44) Pep Soldevila & Pol Servent (ESP)
MAGICA (X-41) Marco Corno & David Belda (ITA)
KORRIGAN 4 (X-46) Joan Balaguer & Alex Fernandez (ESP)
Class B (22 boats)
RED RUBY (SunFast 3300) Jonathan McKee & Peter Isler (USA)
INTEMAN (Figaro2) Jose Daniel Martin & Didac Costa (ESP)
COMETA (X35) Lluis Blanchar & Pablo Calbeto (ESP)
Class C (17 boats)
O'MARYLOU (X-332) Jesus de Miguel & Unai Cilleruelo (ESP)
TARTERITA (Sun Odyssey 36i) David Garcia & Jordi Bosch (ESP)
CHICA TXECA (SunFast 3200) Toni Pons & Josep Pons (ESP)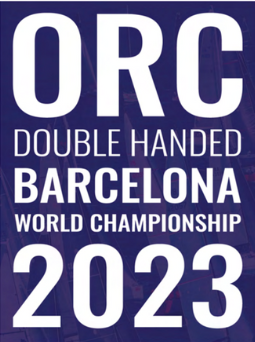 The ORC Double Handed World Championship 2023 is organized by the Real Club Nàutico de Barcelona (RCNB) by a delegation of the Real Federación Española de Vela (RFEV) under the authority of the Offshore Racing Congress (ORC) and the collaboration of the Federació Catalana de Vela (FCV).

It has the support of the Ajuntament de Barcelona, Generalitat de Catalunya, EsportCat, Gramona, Estrella Damm, Veri, Renting Ribs, B&G, Engel&Völkers and HM Hospitales Nou Delfos.