The 54th ORC Congress: New products and services in 2024 follow a successful 2023

14 November 2023 - Malaga, Spain – The 54th meeting of the Offshore Racing Congress (ORC) concluded today with a summary of the results of this year's hard work of the ORC's Committee members and Staff, along with descriptions of new initiatives and innovations in technical and support services for offshore sailing.
2023 has been a good year for ORC. The system issued 13,525 certificates in 41 countries around the world through the end of September and is on track to match or exceed the 14,789 certificates issued last year. This makes ORC the largest measurement-based rating system in the world. Besides providing rating services for all sizes and types of monohulls (Racers, Cruiser/Racers, Superyachts, and Sportboats), ORC has launched this year the new ORC Multihull rule system.
The introduction of new Double-Handed championship events last year continued this year with a World Championship in Barcelona and a European Championship in Denmark, and continued growth and popularity of DH sailing is expected to continue in 2024.
Superyacht sailing has rebounded from the pandemic lull to become popular again, with new technical innovations developed in rating and scoring these spectacular yachts. For 2024, the J Class will also use ORC analytical tools for their class racing.
A new ORC Classic division is also being developed to meet the needs of older groups of boats who want to enjoy fair VPP-based racing – these include Veteran yachts designed and built prior to 1950, Classic yachts from 1950-1973, and IOR yachts from 1970-1995.
Classic division project manager Nicola Sironi reports there are thousands of boats in the ORC database that are from these eras. Information on these designs can, therefore, be revived using modern ORC rating tools.
In 2023, ORC underwent a major re-fit of the organization's website and branding initiatives, with easier access and greater clarity to the system's features on both mobile and desktop platforms. In 2024, ORC's Sailor Services website will undergo a similar overhaul to make this unique online self-service system used to build scratch sheets of time allowances, ORCi and ORC Club test certificates, Target Speeds and polar performance Speed Guides even easier to understand, to access and to provide fast and affordable vending of these products.
The core function of ORC is to provide a sophisticated and rational system to rate the wide variety of boat types to enjoy fair racing. The responsibility for this is the ORC's International Technical Committee (ITC), chaired by Andy Claughton. This year, the work of ITC proposed improvements to the system based on their research in aero and hydrodynamics, along with an analysis of ideas suggested through the submission process.
For 2024, ITC has proposed that improvements in how Gear weight, de-powering of Headsails and Headsails set Flying will produce more accurate ratings, yet the whole fleet's change in All-Purpose Handicap (APH) ratings will change very little – for most boats < 0.25% (see above plot).
A major innovation from ITC is the development of weather routing scoring, where a boat's time allowance against her competitors will be calculated using a predicted elapsed time based on weather routing each boat around the course. The use of weather-routing scoring gives the competitors the full benefit of the ORC system to give scoring that reflects the boat and the race conditions.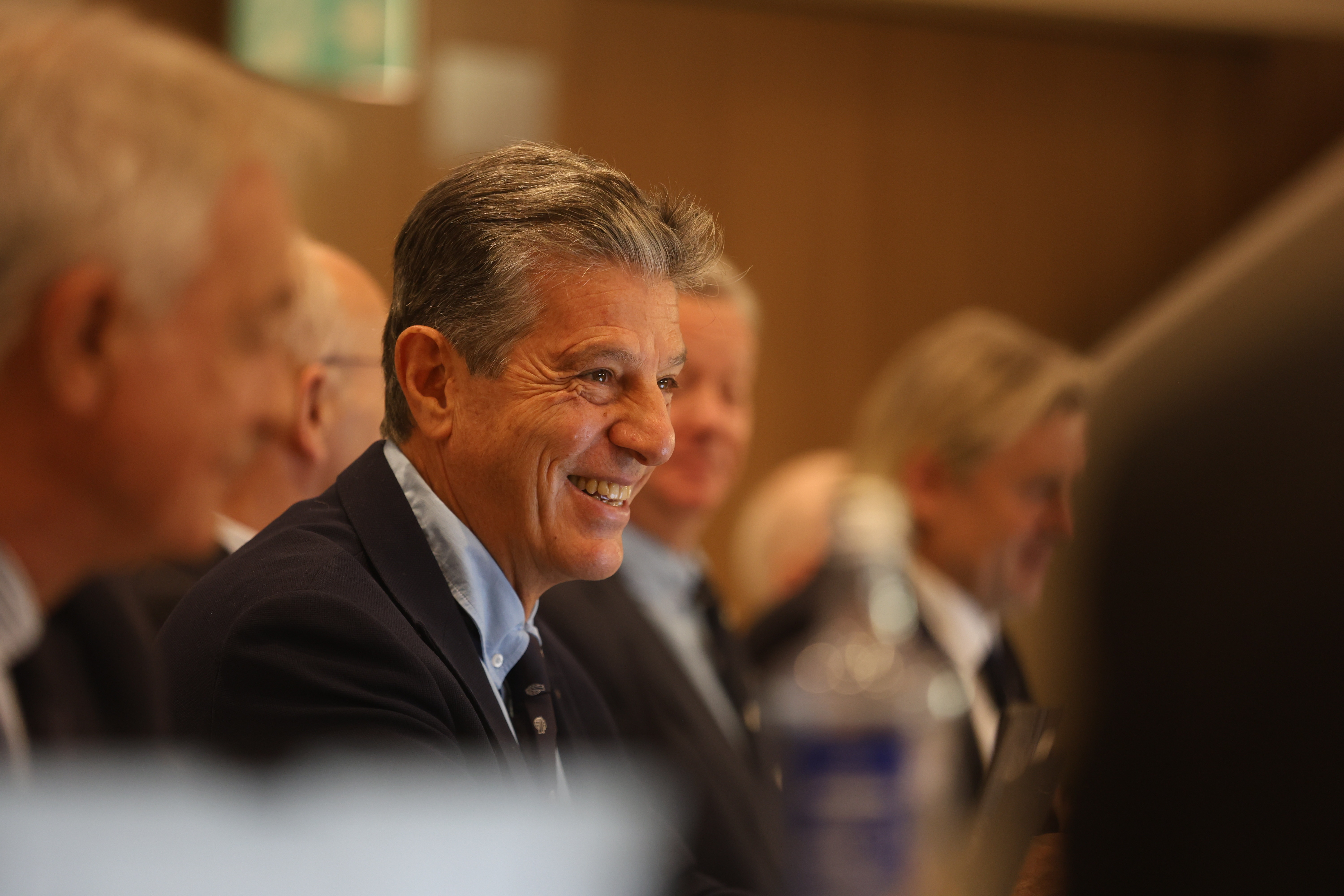 "This is a game-changing development in the sport," said Bruno Finzi, Chairman of ORC. "We will continue to develop this system in 2024, but this represents a tremendous step forward to allow boats of different sizes and speeds to be finally rated and scored fairly based on the predicted weather they encounter on the race course. The goal will be to make this system widely available for the entire offshore community in 2025."
Reports from other Committees indicated changes in rules and policies in topics ranging from measurements, rating and certificate processing, future ORC championship events, promotional activities and developments, and innovations in race management.
The Minutes of these committee meetings are posted at the ORC website: https://orc.org/agm-2023-submissions.
Future events
Bids for the 2025 and 2026 ORC championships were presented with an agreement with the organisers to split their bids over 2025 and 2026 and were approved by the Congress as follows:
𝟮𝟬𝟮𝟱 𝗢𝗥𝗖 𝗪𝗼𝗿𝗹𝗱𝘀 – Tallinn, EST
𝟮𝟬𝟮𝟱 𝗢𝗥𝗖 𝗘𝘂𝗿𝗼𝗽𝗲𝗮𝗻𝘀 – Palma, ESP
𝟮𝟬𝟮𝟱 𝗢𝗥𝗖 𝗗𝗛 𝗘𝘂𝗿𝗼𝗽𝗲𝗮𝗻𝘀 – Helsinki, FIN
𝟮𝟬𝟮𝟲 𝗢𝗥𝗖 𝗪𝗼𝗿𝗹𝗱𝘀 – Naples, ITA
𝟮𝟬𝟮𝟲 𝗢𝗥𝗖 𝗘𝘂𝗿𝗼𝗽𝗲𝗮𝗻𝘀 – Klaipeda, LTU
Final dates will be confirmed in January 2024 after coordinating all organising clubs to avoid any clash in dates between ORC Championships and other major events.
An expression of interest to host ORC DH Worlds 2026 was received from Scheveningen (NED).
ORC DH Worlds 2025 in the Mediterranean and ORC Sportboat Europeans 2025 are still open for bids.
2024 Championships and reports on the status of their preparations were presented.
Keep an eye on the race calendar at orc.org